We have a special application now to detect whether theproducts are made in INDIA or made in CHINA. We also know that recently play store removed remove china apps from Play store.
They call this app "made in India" aptly named for the application. This app is also available in English and Hindi. The developers claim that the app can identify products manufactured in almost over 115 Countries. just scan the barcode to find out origin country of the product. This.
free application provides a great opportunity who want to support local made products.
This app also works as it says.We tried it so many things and it worked like a charm. This is how it shows other countries products.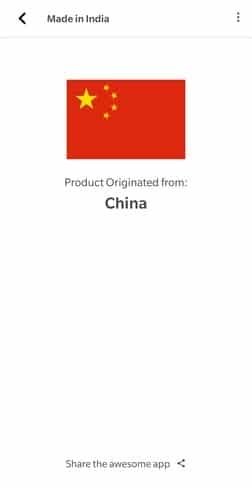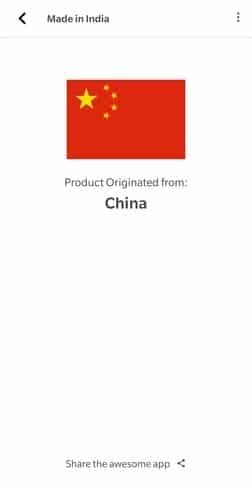 So, If you will full force behind the #boycottChineseProducts This app will be very helpful for you to switch to Indian Products.
This is how it shows Indian products and also it specifies Aatma Nirbhar Bharat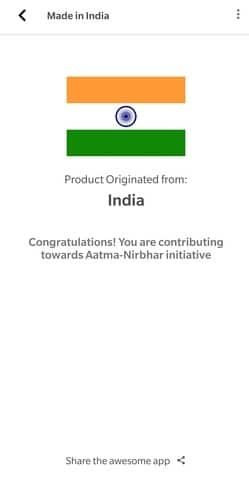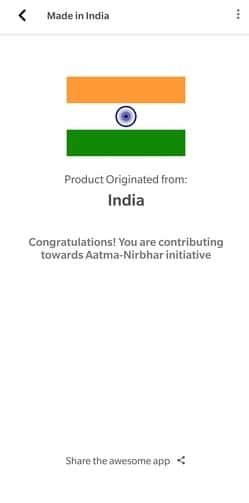 Download the application from the Play store. Also mention in comments section will you use the application or not.
Also Read :