Churro bites are one of the most famous snacks sold in Disneyland.
They are super delicious and will make sure you fall in love with them. They are super easy to make, and this recipe is a must-try.
Ingredients:
1 cup – Water
¼ tsp – Salt

8 tbsp -Butter

¾ tsp -Powdered Cinnamon

3 – Eggs

1 ¼ cups – All Purpose Flour

1 ½ cups -Vegetable Oil

½cup – Sugar
Directions:
Combine 1 cup water, ¼ teaspoon of salt, 8 tablespoons of butter and ¼ teaspoon of cinnamon and heat it in a pan.
Later switch off the flame and add 1 ¼ cups of all-purpose flour and keep on stirring till it forms a dough.
Add eggs one at a time, and mix till it combines.
Let it set while you heat the oil in the pan over medium-high heat.
Fit the dough into a piping bag fitted with a large star tip.
Squeeze the dough out of the star tipped piping bag and cut it with a knife after approx. one inch.
Let it fry until it turns golden brown and remove it with a slotted soon.
Mix sugar and the rest of the cinnamon in a bowl.
Toss in the churro bites until they are coated with the cinnamon-sugar.
Choose your dip probably something sweet like a chocolate ganche and your famous churro bites are ready to be served.
Pro tip: churro bites are usually a cylindrical-star shaped bites so we use the star tipped piping bag, but u can make you own shapes with the dough and those will be equally tasty, and above all they would look more creative and cute.
Happy cooking.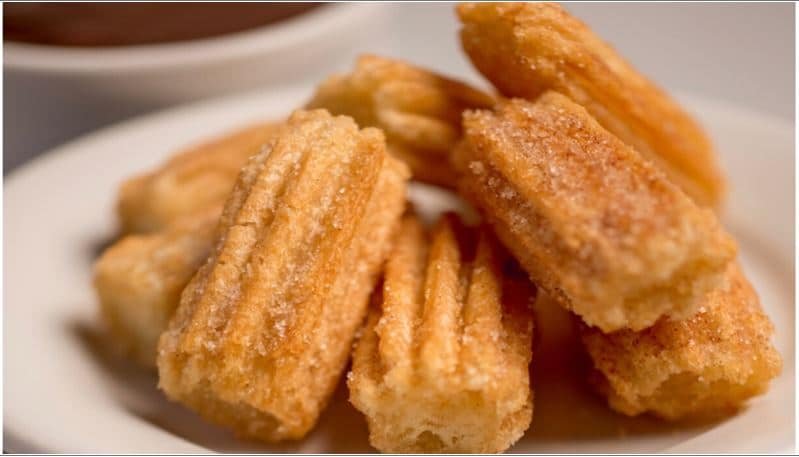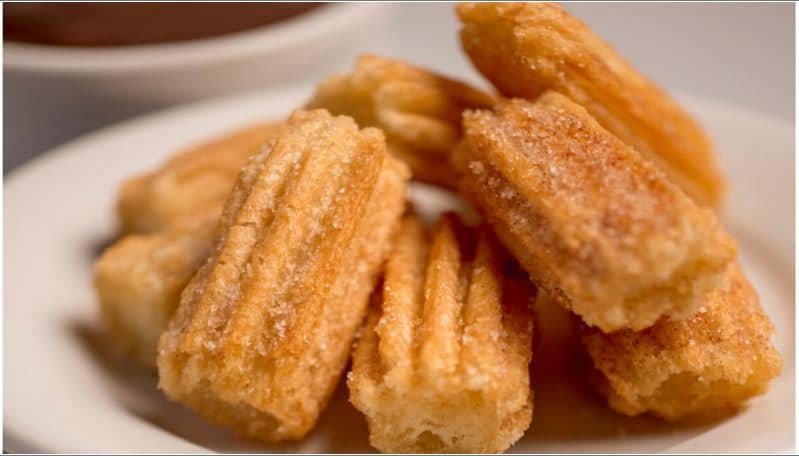 -comment down what recipe do you want us to write down for you.

Also Read :