The booming cosmetics industry, from promising to pamper skin tones, is an estimate of over 40 billion dollars globally. We all use cosmetics, creams, lotions, makeup, shampoos, etc. Every day it has something creative and exciting to offer the market.These products make us look confident, nourish the skin, make us beautiful, but they also have a dark side. Yes, a dark side!
Because of lack of regulation and legal loopholes, the cosmetic industry is free to incorporate these chemicals into ordinary items. They have various toxins and chemicals which do not blend with our body and skin. They produce a negative effect on our skin.
These products are first tested on animals before launched into the market, and this is the bitter fact. The cosmetic industry also hires over 22,000 children at a very low wage. Also, the common ingredient tallow, which is got by boiling animal carcasses, is used in the cosmetic products.
These unethical practices are performed from years which were unnoticed or ignored but it's high time and important to offer better products to the consumers and satisfy guilt free glow.
An upcoming Mumbai- based startup is a blessing in disguise to bring you a guilt free, beautiful glow and epilogue these unethical practices. Lodged by the conventional definition of beauty, Disguise cosmetics are taking us on a journey to explore beauty in raw and imperfect form. Driven by the need to redefine beauty, the trio Shivangi Shah, Desiree Pereira and Lakshay Mohendroo have created an organic masquerade for the consumers to express beauty in a real way.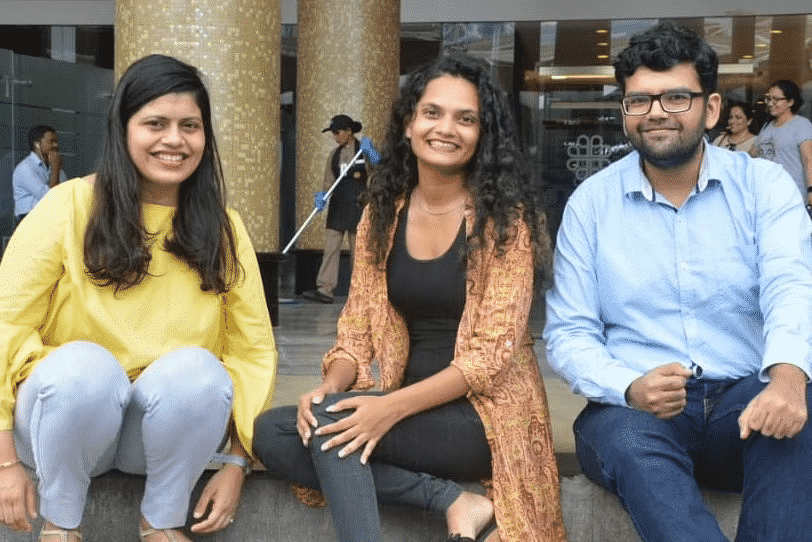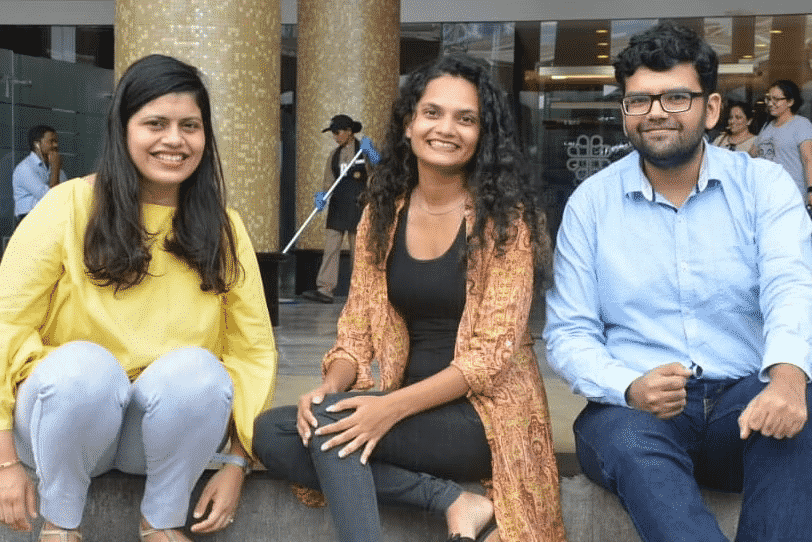 Lakshay Mohendroo is a Chemical Engineer who studied in IIT Delhi and worked at P&G. Shivangi Shah graduated from the University of Mumbai with a BSc degree and then pursued a master's in Cosmetology and perfumes. Desiree Pereira who is a Biotech graduate from Manipal University and has worked with ITC and L'oreal. While working at L'oreal the three entrepreneurs met.
To bridge the gap of consumers and organics, the trio started their own venture in April 2018. With a motive to design products that suit the Indian climates and skin tones. They launched their lipsticks at Mumbai's Lil Flea Market. The response to their product was impressive.
The first year after the launch, their major focus was product testing and feedback. They also ensured to keep their products wallet- friendly.
The trio of scientists is embracing cruelty-free living, 100% plant-based beauty products that aren't tested on animals. They first test the products on themselves before the launch. And avoid the usage of animal fat in the products instead; they use ethically sourced plant-based alternatives like argan oil, avocado oil and Marula oil. They scrutinize the supply chain and ensure no kind of child labour is involved in any source.
Disguise also faced challenges as a bootstrapped business from manufacturing to create ethical products.Being a woman entrepreneur was another challenge. People don't take you seriously and think that it is a hobby. Disguise has fought battles and has established a 8powerful place in the market.
Disguise cosmetics have collaborated with an NGO Last Environment Day, which helps recycle the minimum plastic used in lipsticks. They also aim to achieve a recycle backup once they scale up in the market.
Disguise's products are FDA approved and have even been certified by PETA. Disguise has sold over 30,000 units of their goods, with over 8,000 people using them.
The future includes new products and explores eco-friendly packaging. They hope to introduce Derma cosmetics that have curative properties for the skin.
Disguise cosmetics products are available on Amazon, Nykaa, Social Media platforms and their own website.
What are you waiting for? If you want to make a choice of ethical beauty, you have reached the best disguise cosmetics!