Does your body loves Keto? So what's Ketogenic Diet? The name Ketogenic means your body producing ketones which are high in number of fat substances. These ketones are formed as fats inside your body and uses as fuel to regulate the bodily process and give you super cool energy. The Ketogenic diet composes of an exorbitant amount of fats, an adequate amount of protein and low carbohydrates diet.
This fuel diet contains more TRIGLYCERIDES, which provides 3-5 grams of fat for every 1 gram of protein and carbohydrate. This is about 90% of calories from fat. That is why, if carbs go in a negligible amount, the fat converts into fatty acids and ketone bodies in the liver. After producing the ketones, they pass into the brain to replace glucose as an energy fuel.
Some of the Nutritional Benefits of Keto Diet:
Maintain the sugar levels: Consuming low carbs foods, glucose level goes down in our blood, eventually prevents from diabetes.
Weight loss: It's the most trending fuel to reduce the body weight. It helps to shred fat rapidly, because it uses body fats as an energy source. It helps to dribble insulin level in the blood, and body starts to burn the fat and gives a rapid output in weight loss.
Healthy brain: Fats act as a fuel to brain. It improves the agility of brain and it decreases the neurological disabilities.
Increase HDL level: According to many studies it has been proved that this diet helps to increase HDL (Good cholesterol) and decrease the LDL (bad cholesterol) level.
Treats the epilepsy (seizures): It is prescribed by a physician for children and adults as well, which helps to control the seizures in some people without any drugs.
Decrease in blood pressure: Elevated blood pressure, or hypertension is a risk factor for many diseases. Low – carbs diets are an effective way to lower blood pressure and promotes healthy heart and circulation.
Promotes healthy skin: Lowering the insulin levels and eating less sugar or processed foods may help reduce the acne.
Foods to be consumed in Keto Diet:
Meat (Chicken, Red Meat, Bacon).
Fatty fish (Salmon, Tuna, Mackerels).
Eggs.
Butter and Cream.
Unprocessed Cheese.
Nuts and Seeds (Almonds, Walnuts, Chia Seeds, Flax Seeds).
Low carb veggies (Green veggies, Onions, Eggplant, Tomatoes, Bell pepper, etc.,).
Non calorie beverages (Lemon honey detox water, Green tea, Coconut water, Soya milk, Ginger tea, Apple cider vinegar, Turmeric tea) (Note:- Heat Production is High)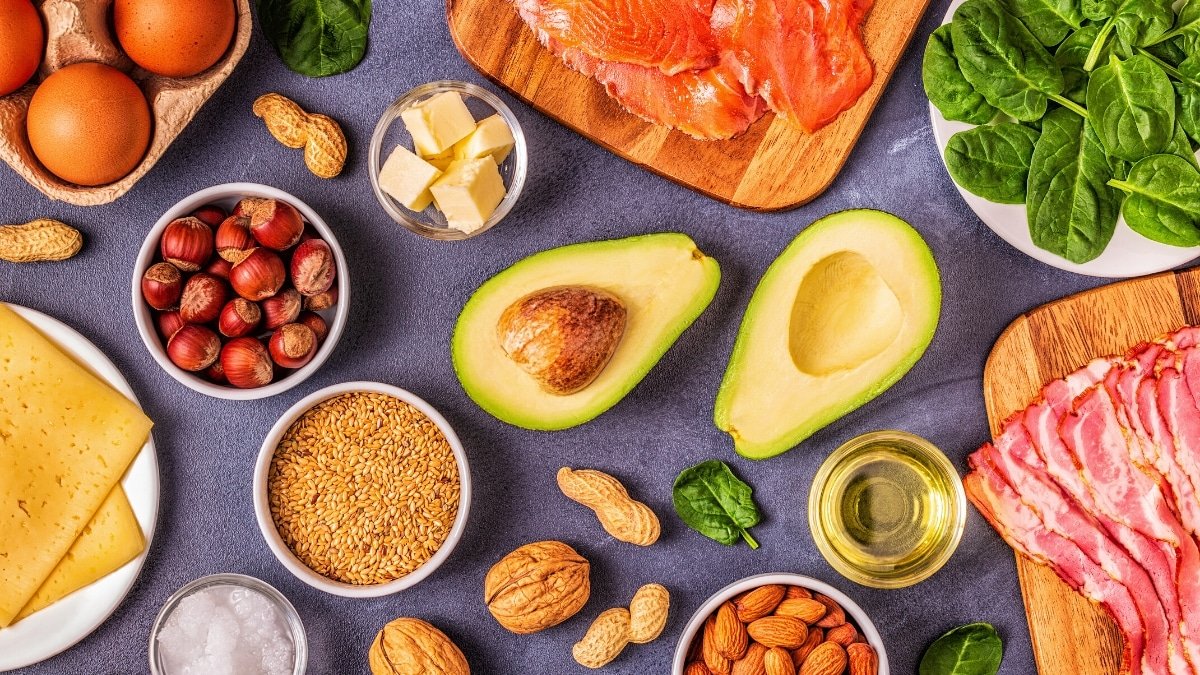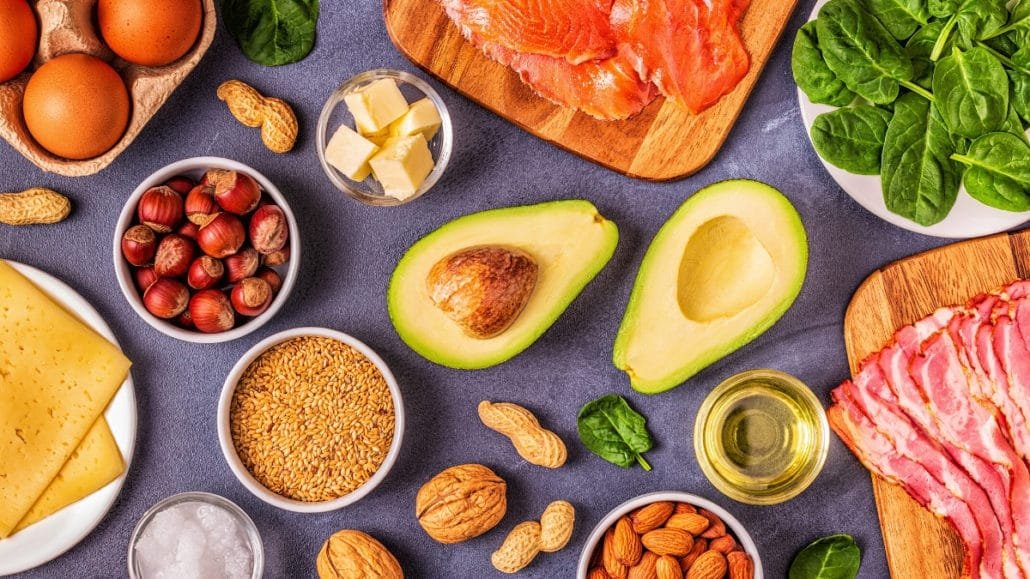 Foods to avoid in Keto Diet:
Sugary Foods.
Starch-containing Foods.
Root Vegetables.
Beans or Legumes.
Alcohol.
Unhealthy Processed Foods.
Grains (Rice, Oatmeal).
Low Fat Dairy Products.
Junk Foods (Crackers, Pizza, Burgers).
Are there any side effects of Keto Diet?
Yes, it does. During your first week of keto diet, you may observe some changes of gastrointestinal disturbances and some minor side effects like Headaches, Bad breath, Trouble in sleeping, Bloated stomach, constipation, keto flu etc.,
Some of the major side effects include:
VITAMIN DEFICIENCY: On the keto diet, your body begins to shed fat, water and glycogen, and as this happens you lose key electrolytes, such as sodium, potassium and magnesium. When you're running low on these electrolytes, you might experience headaches or extreme fatigue.
MUSCLE LOSS: Protein alone is not a major source of building muscle, it also needs carbs to bring back the healthy muscle tissue along with proteins and vitamins.
RISK OF KIDNEY STONES: Keto diet is a well potential side effect of building up kidney stones (ketones) which may lead to poor kidney functional damage.
Who should avoid Keto Diet?
Person with pre – existing kidney diseases.
Person with diabetes type 2.
Pregnant or breast-feeding women.
Growing children.
People with pre-occurred heart strokes.
Note: Follow up with your dietician for your diet plan. It should be maintained for short period. Since Keto Diet is not a Life Fixer.