Pancakes are popular at breakfast, dessert, and meals around the world. Many times we also use pancakes as desserts served with ice cream, whipped cream etc., They are very easy to make and are super delicious and worth making. We know Japan for serving some fluffy cakes.
Pancake Ingredients
| | |
| --- | --- |
| Ingredient | Quantity |
| Egg | 2 |
| All Purpose Flour | 5 tbsps |
| Milk | 1 tbsp |
| Vanilla Extract | 1 tsp |
| Table Salt | Pinch |
| Sugar Powder | 5 tbsps |
| Baking Soda | ½ tsp |
| Butter | For Granishing |
Directions To Make Pancakes
Crack the 2 eggs and separate the egg yolks with the egg whites in 2 fresh bowls. Add the 5 tablespoons of all purpose flour [maida], 1 tablespoon of milk, 1 teaspoon of vanilla extract, pinch of salt and ½ a teaspoon of baking soda to the egg yolks and leave no lumps.
Now whisk the egg whites till it peaks and keep in mind to continue adding the 5 tablespoons of powdered sugar [you can increase or decrease the amount of sugar as per your taste].
Now mix both these mixtures and heat the pan, melt the butter, scoop the batter and put it on the pan and close the lid few seconds later, flip the pancake and close the lid for a few seconds again.
There you go, your delicious pancake is ready to garnish with butter, honey, nutella, whipped cream, it's all up to you.
Your pancake is now ready to serve.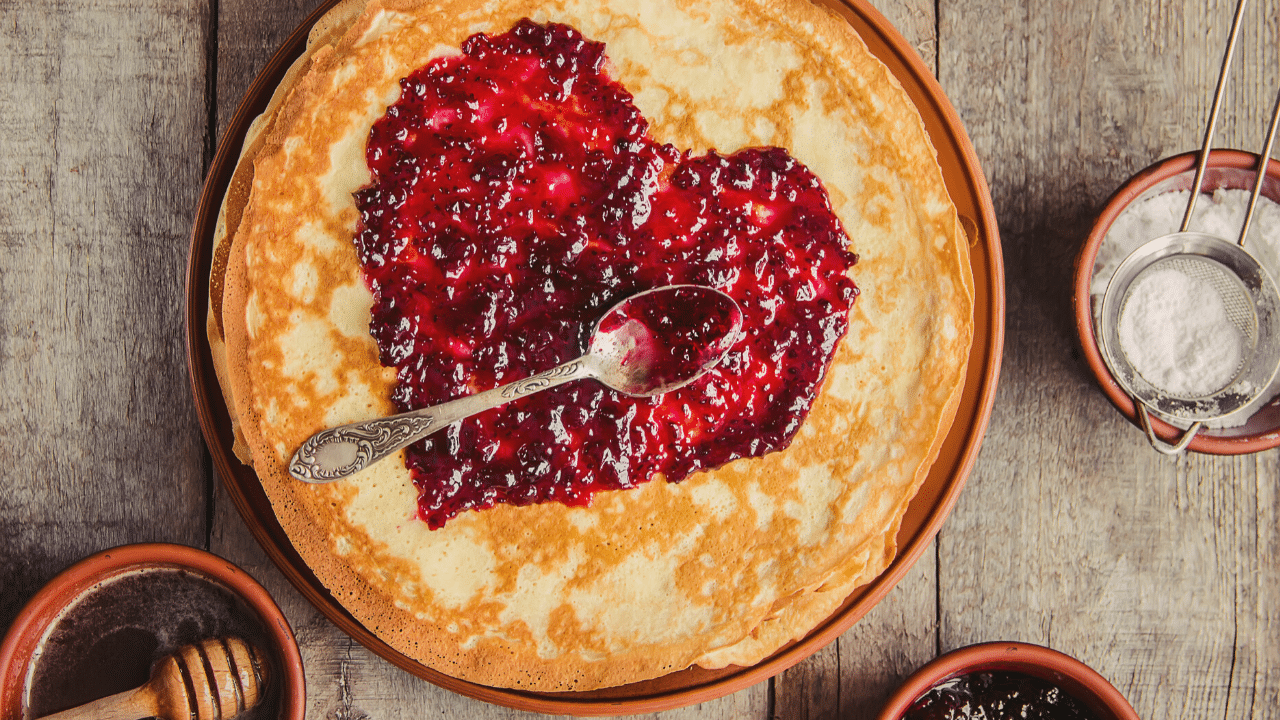 Pro Tip
You can also use honey instead of vanilla extract but reduce the amount of sugar later. Happy Cooking!
Also Read :