For those of you who still love and use Google Play Music, I'm sure you've heard of this news by now…but Google is killing off the service and replacing it with YouTube Music. Since YouTube Music launched in 2018, both it and Play Music have coexisted even though Play Music was no longer in active development.
Google slowly added new features to YouTube Music to convince people to migrate from Play Music, and more recently, introduced a migration tool to transfer your songs, albums, and playlists. The goal was to get people to fully migrate to YouTube Music so that Google can shut down Play Music. That day will soon arrive: Google Play Music is shutting down for everyone by December 2020.
According to the official YouTube blog post on the matter, the final stage of Play Music's shutdown will go pretty quickly. Starting in September in New Zealand and South Africa and October for the rest of the world, you won't be able to use Play Music anymore. This means that you won't be able to stream from the app or, well, use the app at all.
Google will, however, still hold onto your data until December so you still have time to migrate all your uploads, playlists, and purchases over to YouTube Music, or if you have any podcasts, to Google Podcasts. After December, however, the service will be killed off once and for all.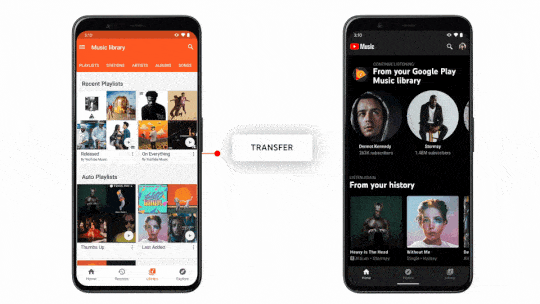 The other way you can save your content is to use Google Takeout to download all your purchased and uploaded content. Google will notify you before you lose access to what's on your account, but be mindful that you only have a few months left before all of it is gone forever.
On the bright side, Google has already built most of Play Music's features into YouTube Music, so after migrating, most users won't miss much. Google Play Music is dead, long live YouTube Music.
Also Read :