As the corona virus pandemic widespread in the country, Our Prime minister announced a PM Cares Fund. This fund is the government wants the people to donate money to help India fight Covid-19.
This fund has received a ton of donations. Today, we got a screenshot shared on Reddit by u/nefariousmonkey of the google pay app shows just how much money PM Cares has generated over 124 Crores via Google Pay.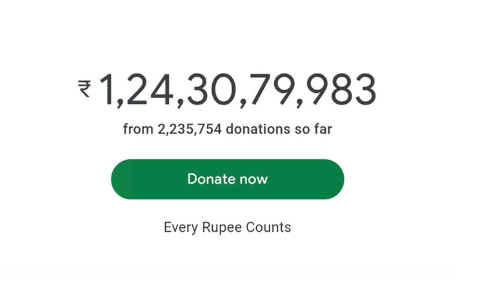 We should know that this money is only raised through Google pay Application. There are many other applications to donate to PM Cares fund.
However, the government is ready to disclose the exact money collected through Pm Cares fund. Someone also filed the Right To Information Act, but Government refused to disclose the details of the Pm Cared Fund. We only hope that they use the money from people in a good way, however possible.
They also bought some ventilators with the money. We hope that we get through this crisis as soon as possible.
Also Read :