The fame of CAPDT Ravi Teja Mahadasyam and the heartthrob of many girls because of his acting, singing. He works with CAPDT Entertainments Pvt ltd for 2 and a half years and creates digital content, does short films, and is a youtube superstar.
Ravi Teja Mahadasyam is from Vizag and he has done his schooling, Intermediate, and completed his B. Tech, M. Tech In Andhra University.
He then joined a great multinational company Infosys with an awesome job and a Good Salary Package. But his passion for acting made him leave his job.
His parents especially his father is very strict, and he used to be very sincere in his home. He learned his basic acting skills from his home because he used to be a very naughty and energetic boy during his whole childhood.
Ravi Teja Mahadasyam also never thought he would become a full-time actor. But, I guess he is born for acting and entertaining people and removing our stress from our lives with his youtube videos.
His Time at Andhra University (B.Tech) is the first step in his realization that he can be an entertainer to other people. He started giving stage shows like singing and joining in music bands etc from B. Tech.
I think We Engineers can be anything we wish we want to be. He Found his hidden happiness in the stage shows and He loved Music.
He then joined in Infosys and he loved his job and he used to be excellent in his job. He was loved by his colleagues, managers.
One Day, he went to give a singing audition, and he has also given an acting audition on spot and as usual, everyone loved his performance.
Aditya Raghunandan came to him to act in a short film and he could never reject that and that short film was eye-opening and he knew that he can be an actor too. (Who is loved by everyone).
His Journey started with Merupu Kalallu on YouTube.
Few days everything was going well, and he used to manage both short films and jobs together. Then entered the man who changed his life forever.
Sarat Ankit Nadiminti (Ceo of CAPDT) and he asked we are planning to start a youtube channel on Capdt Are you interested?
He accepted the offer and became the face of CAPDT. He got all the recognition with the initial videos The Spot, Facebook Tagging Kastalu, and One of Craziest videos How To Impress Girls.
Then, He was initially compared with Natural Star Nani because of his natural acting skills and also Ravi Teja of Tollywood because of his Name and acting skills and he feels happy to do that because their journeys are the same coming to the acting field with no background in the era of Nepotism is a great thing to achieve.
But, He Changed his style of acting and is improving himself day by day and creating a name for himself in the industry.
One day in shooting of a feature film actor Sharwanand came to him, touched his hands, and appreciated his work on videos. Ravi Teja Mahadasyam was on Cloud 9 that day.
Now, he enjoys his work in CAPDT along with the CAPDT team with Sai, Gopi, Bhargav, Viraajita, Niharika, etc and he loves going to work. (Which only
some are blessed with). Ravi Teja Mahadasyam also worked with Tollywood stars like Nithin, Adivi Sesh.
But, Everything is not good as it looks on the outside of the screen. His father doesn't him support him till now. His relatives also do not support him saying that the industry is very fluctuating, and it doesn' feed you.
They feel that the industry may also fade away. I hope his father and his relatives change their minds and support Ravi Teja Mahadasyam as without his support he is doing this good. I am sure that with his support, he can do Wonders.
His parents also were literally annoyed when they found out Ravi Teja left his Job in Infosys in the lockdown. But, he is happy doing videos But, there were many hurdles faced by him starting from money to respect from relatives, family, etc. because people don't see acting as a profession.
Not Everyone is born with the Talent to Entertain other's and live the character's on Screen. I am happy to see you on youtube videos and entertaining us.
He is also a co-founder of Maya bazaar designs along with Many who is the backbone of Maya bazaar.
He also takes inspiration from Megastar Chiranjeevi and he also told that Chiranjeevi is an Epitome of acting in Indian Cinema. He also binges watches series like everyone else. Singing only keeps him happier than acting and he enjoys that more.
Freedom is the most important thing in everyone's lives, and every person should be free to choose their life path and career.
When asked about the competition on YouTube. He Specified that "he connects with the audience more". Each person is unique in their own way and everybody has their own set of Audiences.
When asked about the negativity around him. He told me that he gets affected by it and also sometimes his personal life affects shows on Professional Life too. I Hope Everyone stops bothering other's lives and live their own lives. Even, If you don't spread positivity, that's fine. Please don't spread negativity as you never know what the other person is going through.
He feels really bad about his, and it's heartbreaking for him because of the negativity.
He also specified that one should a perfect Clarity and once that kicks in you need to take that right step at the right time. It may professional, personal anything, love life everything.
He just wanted his followers to "Like, Share and Subscribe to CAPDT"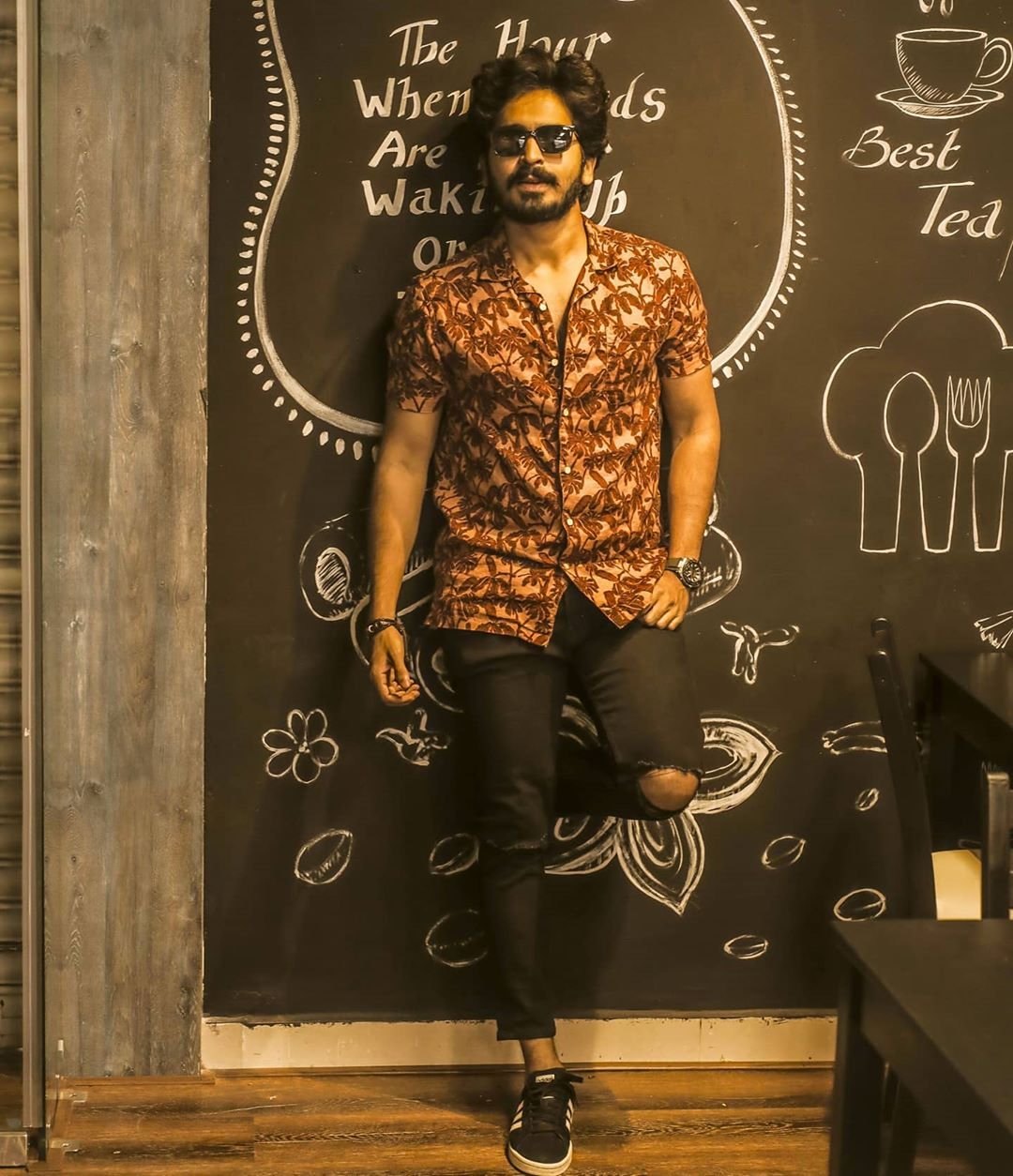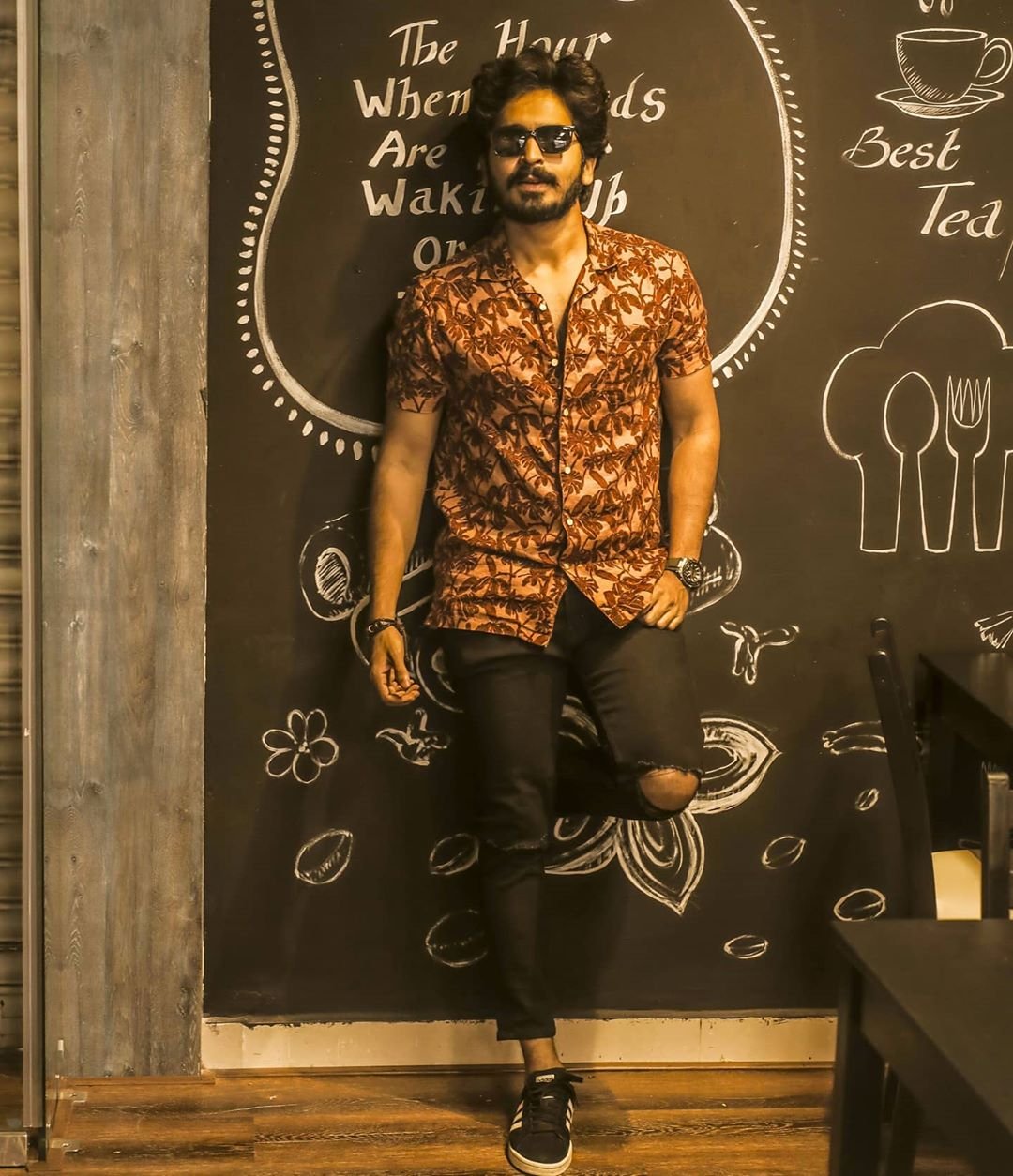 He also added that they spend so much time on writing, creating content, and it's not an easy task to do that. They put in so much effort to create the Videos and also shoot it, Edit with it. He wanted you to share his videos with your friends as they can also have some laughs and become stress-free.
When asked about Sruthiranjani "Nee Kanulakey" with no dialogue's you have conveyed your message greatly?
He specified that "The Magic in the Music Video's is all that carried the video".
He also wanted to erase the misconception of people thinking meme's pager's and YouTubers are Strong Headed, etc. Ravi Teja Mahadasyam has specified that they are also common people and they are very down to earth like everyone.
When asked about his Team. He told "Sarat Ankit Nadiminti has found the talent in him and started the youtube channel and become the face of CAPDT".
Gopi is the power star of YouTube and he is Mass, Bhargav is the sweetheart of everyone.
His future plans include doing many characters in his videos and taking his Maya bazaar designs to the next level. Also to impress his Father.
We wish that he impresses his father very soon and All the Very Best for his future challenges. I wish to see Ravi Teja Mahadasyam on large screens (Theatres) soon.
Finally, he added, "Life gives you a lot of surprises, you should be open to taking them into your life," and also wished our Team Crunch stories All the Best.
Also Read :