A lot of students must have travelled back to their hometowns or original states during this lockdown. As the Secondary exams are said to resume for the C.B.S.E students from July 2020. The Central Broad of secondary education has decided today that for the students of grade 10th and 12th, who will appear for their boards in July, need not travel back to their school or the place of study.
The HRD minister has announced today that they can take exams from their own locations, districts and towns. They need not travel back. As the lockdown is still in implementation for major parts of the country and mainly for schools, malls, and any place which would require huge gathering.
The exams which have been postponed because of COVID-19 will be conducted from July 1-15 of the month.
The data sheet shall be sent by June-1 based on the information given by schools about the whereabouts of the students and locations. They would be informed in which school they would be allowed to write the examination.
By June-1 the students would know where they would attend their exams, this approach would have been a great relief to a lot of parents, as their children will would attend the exams in the nearby schools.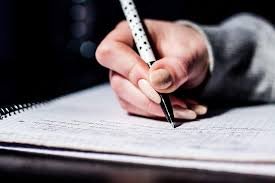 So it is time for the students to get their rusted books back on to the table and start studying. You got a month, and they say the exam is said to be conducted at your EASE.
We request all the students to be in touch with your school faculty and keep them updated about their whereabouts, so that this process of examination is conducted smoothly. Please take the precautions and stay safe.
ALL THE BEST.