We have seen companies coming up with Mini Projectors. However, The "Hachi infinite M1" is the next generation projector that can turn any flat surface into a screen.
This is developed by a company called Hachi, a Shenzen -based company, "Infinite M1" is essentially is an interactive portable projector for your desk to convert it into an Android Tablet.
You can project the screen on your kitchen desk or your desk and interact with it just how you interact with a normal touch-screen smartphone or tablet.
This device projects and also converts the surface into a touchscreen for you to interact with the device.
This projector comes in the boxy design and black color, it is also a bit bulky compared to other mini portable projectors. One can also easily carry this around in a backpack.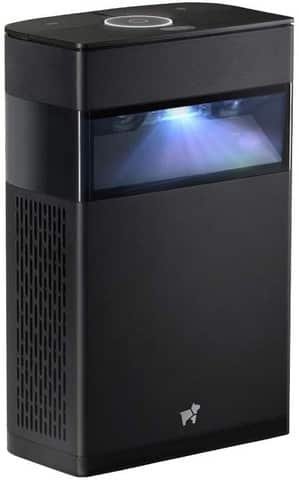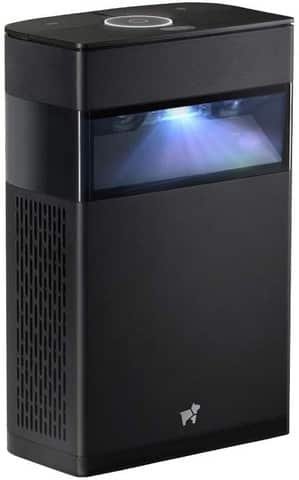 An Android tablet packed inside a Projector.
This is a smart projector and also packs an android tablet inside with Snapdragon 670 Soc and 6GB of Ram and 128GB of Onboard Storage.
The software is a custom UI based on Android 9 and called "InfiniteOS" This device also has an inbuilt battery to power it for around two hours in a single charge.
Using this device is also easy you just need to find a flat surface in front of you and place it vertically to get a screen right in front of the device.
The built in sensors will automatically detect the position of the device.
There is also a camera fitted inside to detect objects.
This projector is priced at $999(~Rs74930).
Which you might think is overpriced. But, considering that you can play anything without a screen on surfaces. I think it's a fair price.

You can check more about Here in MKBHD and Unbox Therapy Youtube video.

Also Read :