Twitter is coming up with a new feature Twitter fleets. For a couple of months, Twitter was testing its transient tweets feature that fades after 24 hours. Now it's named "Fleets", this feature allows you to create a tweet that doesn't go on your entire timeline. If you have ever used the Snapchat Stories feature which was later adopted by Instagram, Facebook, and WhatsApp, then you already know what Fleets look like.
Twitter has not just copied the "Stories" feature, rather it has carried out its take on it. In this article, I'll discuss everything you need to know about Twitter Fleets and how you can use it on your profile.
What is Fleet and How it's differentiated from regular Stories?
Twitter Fleets is a regular feature known as Stories, which we have seen on other social media platforms. According to Twitter, Fleets are for sharing fleeting thoughts that you don't want to see on your regular timeline. Like on the other social media platform stories, Twitter Fleets disappears after 24 hours.
The biggest difference between Fleets and stories is the ability to share direct clickable links. If you're using Instagram Stories, you know that you cannot share clickable links on stories, unless you've 10k followers or an verified account. Twitter doesn't went down in the same way, there are other innovative differences as well.
How to use Twitter Fleets?
Posting Twitter Fleets is easy as posting stories on other social media platforms. On your profile, there will be a Fleets carousel at the top.
1.Tap the "+" icon to compose Fleet.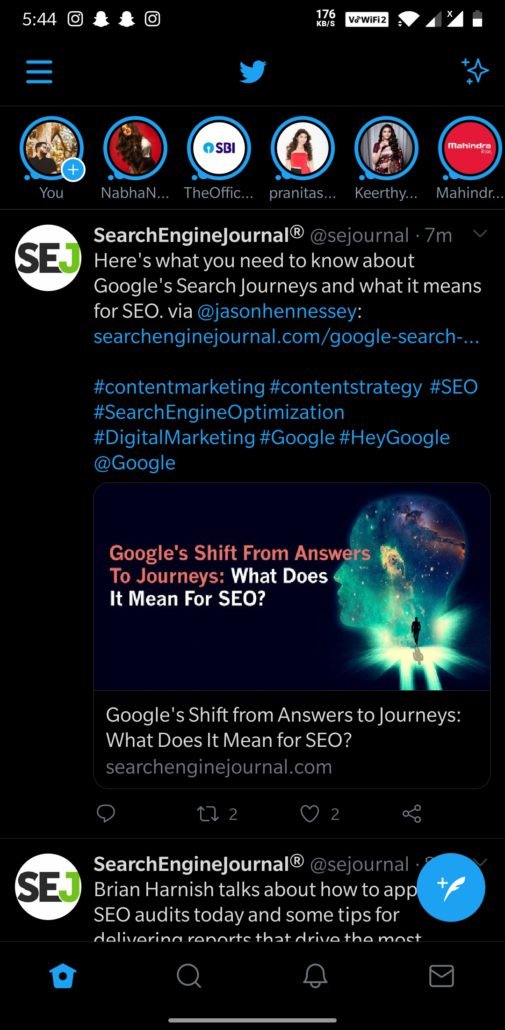 2. Here now you can type your opinions and paste links. Just like traditional Tweets, you can post Fleets up to 280 characters.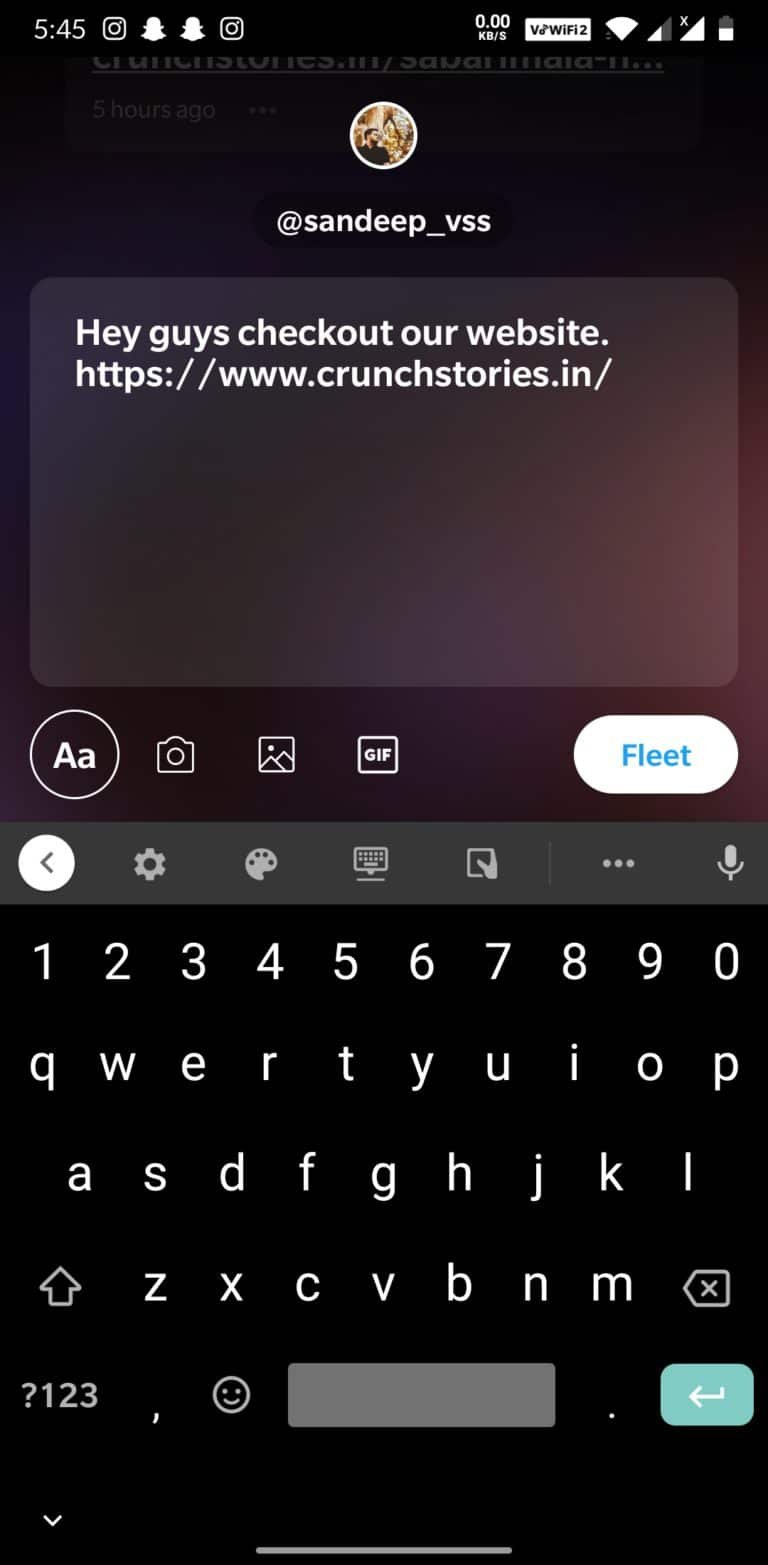 3. You can also add mentions and hashtags in Fleets. Just type '@' or '#' followed by the text and it will show you suggestions.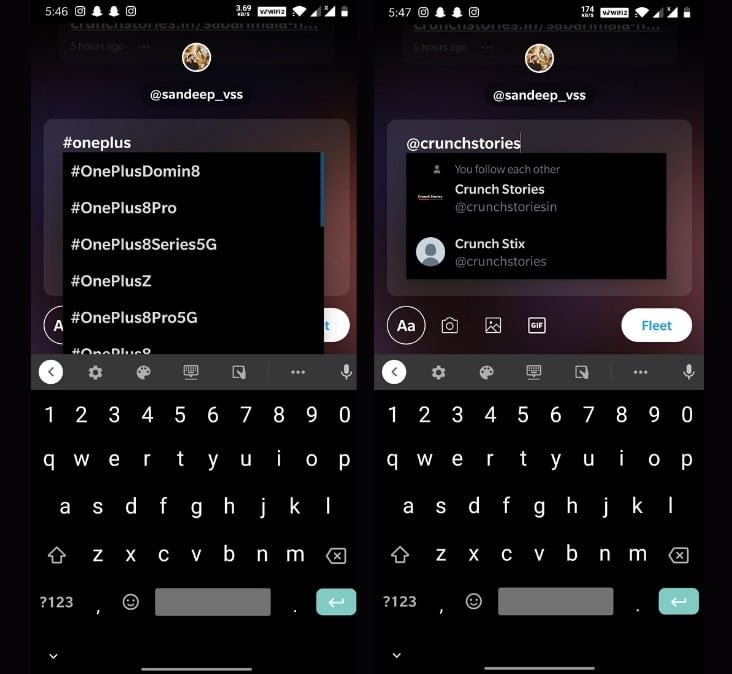 4. Tap on the "camera" or the "Image" button to add pictures or videos.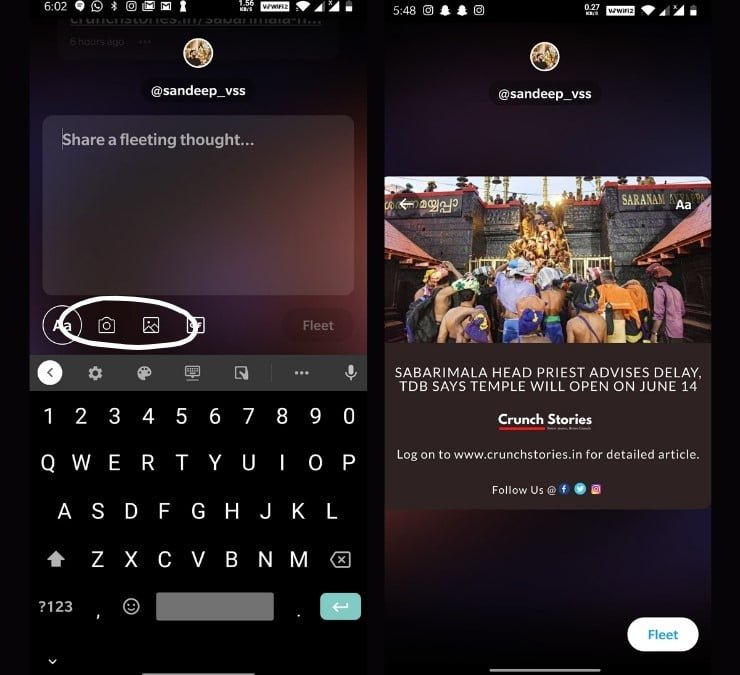 5. Similarly, you can add GIFs by using the "GIF" switch. It opens a new window where you can search for GIFs.
Note: You cannot add text on top of GIFs.
Fleets Interaction
When you tap to view a Fleet, you'll notice that Twitter has adopted a slightly unique approach. The Fleets scroll vertically on swiping up and down or tapping, instead of moving automatically horizontal, which is the situation with most other apps with Stories.
Since Tweets are transitory and fades away after 24 hours, Twitter does not allow you to publicly like, retweet, or respond to fleets. You can react to Fleets with emojis or reply via Direct Messages. If you're Direct Messages are open, anyone can send a reply to your fleet, but if they are closed, only the people you follow can send a reply.
Also Read: