VandeBharat Mission – Even though our country has the second largest population in the world, Our India stands top by controlling these Covid -19 Positive cases by taking a necessary precaution Called Lockdown. Vandebharat's mission is to evacuate people from U.s
Salute to our Indian government for all the measures taken to curb Covid-19.
WHO (World Health Organization) and United Nations have praised India in this regard.
As per the request of the Students, Migrant workers and Unemployed Indians in foreign countries, Now Our government has taken one step forward to bring back Indians from foreign countries.
We call this mission as VandeBharat Mission.
 So, Our Ministries of Civil Aviation and External affairs has planned Phase-1 operation to bring them back. NewsX channel, In interviewed Harshdeep Singh Puri – Minister of Civil Aviation that he said that "14,800 Indians from 12 countries to be brought back in 64 flights by Air India and its Subsidiary Air India Express for the first week."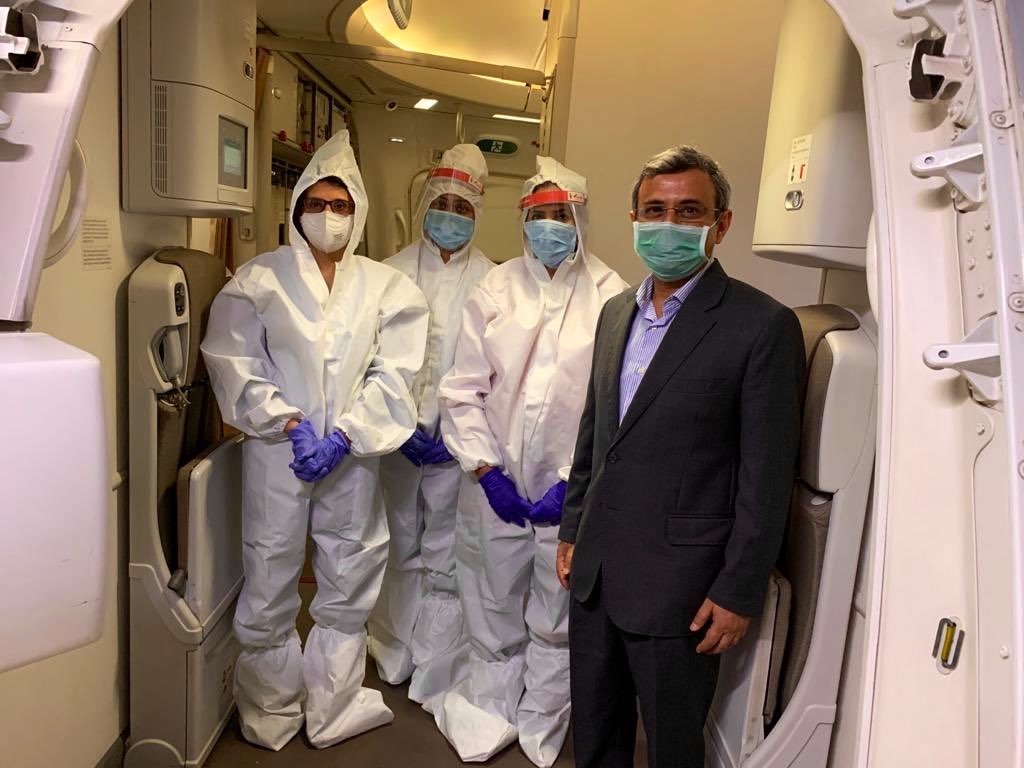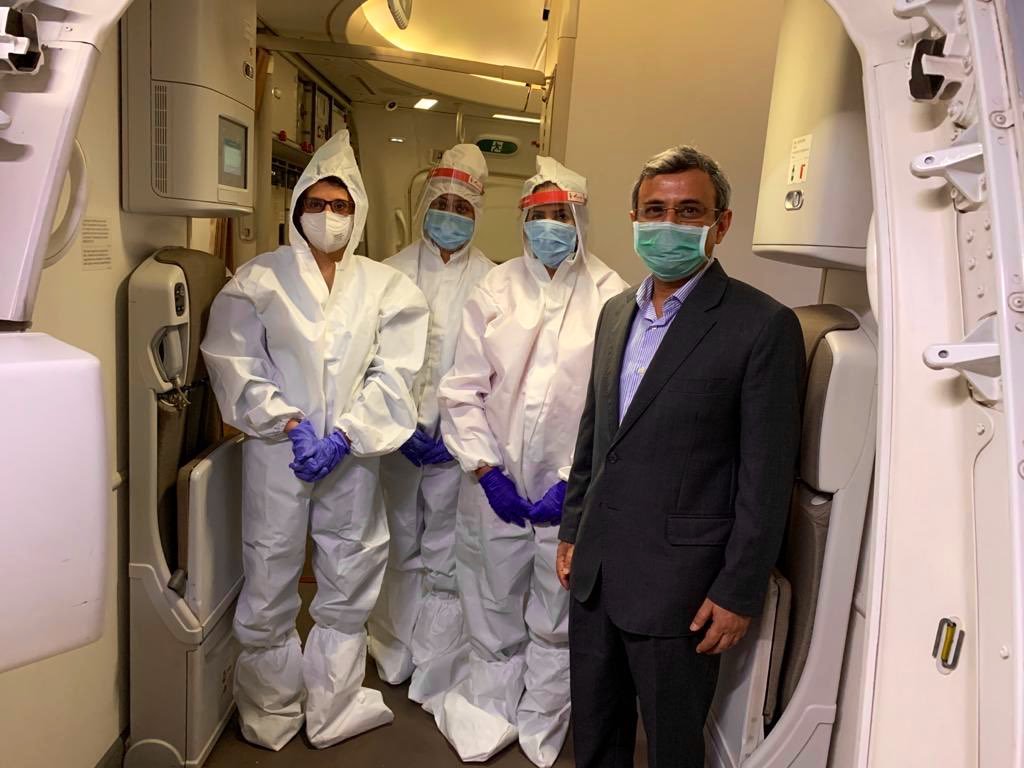 If this mission goes well, it will get expanded from May15th Onwards. Already, the mission has started yesterday i.e. on May7th, till now six flights has came to India.
Abu Dhabi to Kochi with 181 passengers and from Dubai to Kozhikode with 182 passengers have arrived on May7th, 2020 by Air India Express. From Singapore to Delhi with 234 passengers and from Dhaka to Srinagar 168 passengers have arrived on May8th,2020 by Air India.
Here, the most important thing is the people are tested before they take-off and after they arrived back to India, they should be quarantined for 14 days.This applies for all people who are coming from foreign. Apart from this Air transportation, Indian Navy sends three ships to evacuate Indians.
When asked about Domestic flights, Harshdeep Singh Puri has said, It will resume only when both arrival& departure cities are in the Green zone, and about Private Airlines transportation, he said Private Airlines can Apply officially to the Ministry of Operation.   
About US Indians : 
When CNBC-TV18 has interviewed Indian Ambassador to US Taranjit Singh Sandhu, he said that many people have requested to go back to India. Around 2Lacs students, 1.25 Lacs H1B Visa Holders and 6 Lakhs Green cars holders want to return to India due to this Corona Crisis.
Around 2Lakhs Indian people are to be brought back in this Vande Bharat Mission as per the Sources.
This also happened way back in 1990 in the middle of Kuwait war. Our Indian pilots flew directly into the war zone and brought oue beloved member's back. They are doing it again.

A huge thanks from crunchstories team to the staff of Airlines for bringing our friends back to india in this crisis.Kudos to vandebharat mission.