Do you know Goa is the only Indian state which implemented Uniform Civil Code in 1867 and named it as Goa Civil Code. Article 44 of the Indian Constitution urges that "State shall endeavor to provide for its citizens a uniform civil code (UCC) throughout the territory of India." The UCC plans one law for the whole of India which would apply to all religious communities in matters such as marriage, divorce, inheritance, adoption, to ensure indiscrimination amongst vulnerable groups and women.
Many advocates argued the bill can remove religious discrimination and gender inequalities in India. There are separate personal laws for Hindus, Muslims, Christians, etc which are governed by their religious scriptures. UCC replaces the personal laws of various religious communities and brings the entire country under one law.
A Notion of B. R. Ambedkar:
As Article 44 is included in DPSP (Directive Principles of State Policy), rather than Fundamental Rights it used to be the will of states to either implement or keep the law on hold. This was one of the great ideas of the architect of the Constitution, B. R. Ambedkar. He said that the liberty of implementing UCC should be given to the states and it would be mad to implement it on force.
As the ruling party in the center, Bharatiya Janata Party promised the implementation of UCC, protest's aroused around the country expressing their discontentment. The UCC bill was put forward twice in November 2019 and March 2020 but was withdrawn soon without presenting in the parliament.
Experts argued that due to lack of proper awareness about the bill, it triggered many protests. After India's independence, many personal laws of Hindus, Sikhs, Buddhists, and Jains were reformed by introducing Hindu Code bills. Christians, Muslims, Parsis, and jews were excepted as we identify them as distinct communities from Hindus. The idea of UCC faced opposition mainly from the Muslim community because they thought it would impose Hindu values on them and their communal identity would be at stake if the judiciary governed their personal laws.
Shah Bano Case:
In 1985, a woman of 73 years challenged the sharia law in the Supreme Court. Shah Bano was divorced by her husband after 40 years of marriage by Triple talaq and refused her regular maintenance, which was permitted in Muslim personal law. Her husband Muhammad Ahmad Khan, a lawyer by himself, challenged her in the Supreme Court, saying he had fulfilled all his obligations under Islamic law.
The shah bano case soon became a nationwide political issue and widely debated controversy. The Supreme Court invoked section 125 of the Criminal Procedure Code which applies to everyone regardless of caste, creed, or religion. It directed that Shah Bano should be given maintenance money, similar to alimony.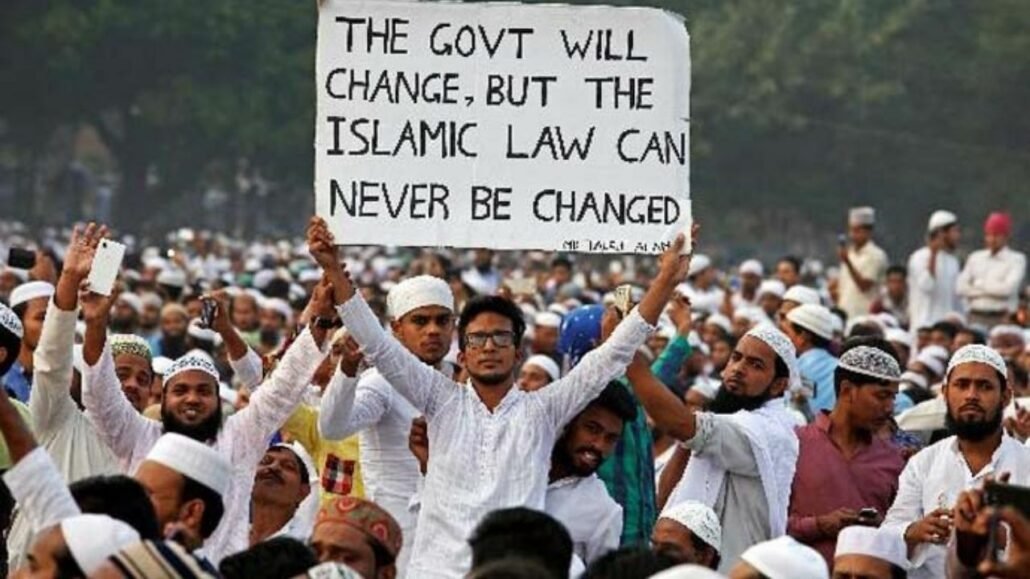 Shayara Bano Case:
A Muslim woman, Shayara Bano knocked the doors of Supreme Court seeking justice, gender equality, human rights, and secularism against Triple talak. According to Muslim personal laws, a husband can divorce his wife by saying the word "Triple talaq" three times in any form- spoken, written, or by electronic means, such as email or SMS. Three members of the Five bench panel concurred Triple talaq is unconstitutional, the other two felt it was constitutional.
By Shah Bano vs Union of India and others, the Parliament of India on 30 July 2019 declared the practice of Triple Talaq unconstitutional and made it a punishable act from 1 August 2019. According to the new law, they will sentence the husband to three years of jail sentence and the woman may demand maintenance for her dependent children.
The Supreme Court at present has 5 pleas related to the execution of civil codes. BJP leader and lawyer Ashwini Kumar Upadhyay who stated "uniform laws in succession and inheritance are necessary to secure justice, equality and dignity of women" filed all the 5 PILS (Public interest litigation).
Most of the experts, advocates, and politicians argued it is the best time to implement UCC and also suggested a decentralized plan of implementation. The government should tackle the situation with sensitivity without triggering religious communities and compromising their Right to Religious Freedom (Article 25-28). Anyway, it is the wish of the central government to decide when to implement the bill.