The debate between Android and iOS owners regarding which platform is best appears like it's never-ending. Either sides have their own valid talking points, covering from customization and Google Assistant on the Android side to security and encryption for iPhone users.
In this post, I would like to feature some Android strengths that iOS just can't do. Here are the things that Android users can do, people with iPhones can just dream of.
Using Two Apps at Once Through Split-Screen Mode
Android users have support to split screen apps since the release of Android 7.0 Nougat back in 2016. However, iPad OS 13 supports running multiple apps at the same time and the iPhone do not.
Using multiple apps at once makes your work handy. For example, if you're surfing internet through a browser and you wanted to send texts using WhatsApp at the same time you can make use of split-screen mode to do the multiple works without switching between the apps.
The simplest way to use split-screen mode is to open the multitasking view, from the multitasking cards tap and hold the primary app till it shows the options, click on split-screen from the options to enter the mode and select the second app you want to open at the same time. These steps might vary depending on Android phone you use.
One can adjust the size of each app by dragging the handle between the two apps to expand or decrease based on user comfort.
Google Assistant
Google Assistant is much more refined tool than Apple's Siri for a group of reasons, but the most important one is that it makes use of Google's massive database.
Google Assistant can understand common requests from the user regarding names and businesses, and it gets more correct requests often than wrong. It also returns high quality responses, gathering from Google Search, a tool that Apple's Siri doesn't have access.
iPhone owners can still use Google Assistant by installing Google app, but it's not built-in, and it's not the default personal assistant.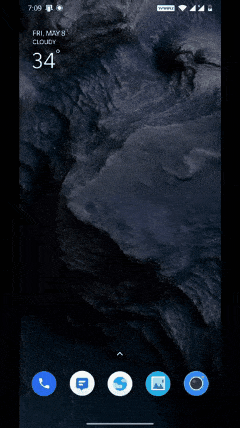 Freedom to Use The Apps You Want
iOS users have been asking Apple to provide an option to set Gmail as the default email application on the iPhone for years. However, Apple added the option to delete the default pre-installed apps from iOS, but still can't set a default app. It's pathetic really.
On the other hand, Android allows you to set the default app you love. For example, it lets you to set Edge or Firefox as your default browser instead of Chrome. It isn't hard to set a default app on your Android device: Open Settings app and go to Apps & Notifications > Default Apps. To change the defaults, select app category, such as Messaging app or Music app, and choose from the options.
Picture-in-Picture Mode
While using Google Maps, when you leave the app to text message or answer a call, you should've probably seen a small Google Maps window sticking in a corner of the screen. Android gained system-wide picture-in-picture mode for just video apps with the release of Android 8.0 Oreo in 2017.
Besides Video apps and Google Maps, you can also use this feature for video calls with the supported apps. iPhone's doesn't sport any sort of picture-in-picture mode.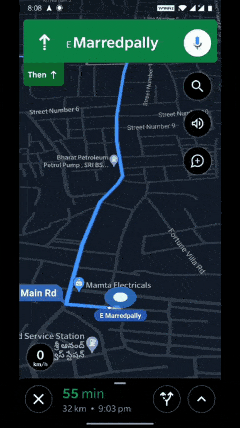 Customize Your Phone With Custom Launchers
Launchers are the essence of Android customization. These launchers let you completely change user interface (ui) in the home-screen, app drawer and even app icons on your android. Using launcher on your Android device allows you to customize every aspect of your device looks.
Microsoft's Launcher, Nova Launcher, Action Launcher, Apex Launcher and Evie Launcher, all these apps have their own twists and features can be added to your Android device. I recommend you to research about various launchers before trying them. The deeper you dive into the world of launchers, the deeper you get into the world of customization.
However, Apple never lets something like this happen to the iPhone.