Trading sounds like a great profession it doesn't require educational background, human interaction and you can make simple money, but it's not the story.
As a beginner you need to understand that trading is not about the money you make, it's about the money you protect and the more money you protect, the longer you can stay in the game.
Stock Market has two major participants, as follow:
Long-term Investors: Identifying good companies and holding their stocks for years, hoping their value will increase over-time.
Day-Traders: Buying and Selling Securities on the same day, with a goal of making profits in short time.
Unfortunately, over 95% of traders lose their money because trading is risky. If you're trying to trade as a beginner, here are the six things you have to do, so that you won't commit the same mistakes as those 95%.
1. Learn how to use a trading platform:
Obviously, the first step to trade is to open a trading account and learn how to use it. There are many platforms to Invest in Stocks, Mutual Funds and Trading. Soon, we will be coming up with a detailed article of the entire process like how to open your account, how to execute your first trade and how to make your first investment.
2. Avoid Trading Mistakes:
Before entering this market please avoid these trader bad habits that make you to lose too much too soon. Some of those Mistakes are:
• Trading based on 'Tips' or 'Alerts' from random chat rooms, instead of doing their own research.
• Emotional Trading: Not following a trading plan and instead making random trades when the market opens that are driven by emotions like boredom, fear and worse or greed.
• Failing to plan for failure, also known as not doing any Risk Management.
• Trading with living expenses instead of their disposal income.
3. Learn Fundamental Analysis:
As a beginner you need to know Fundamental Analysis, which teaches you how to evaluate the true worth of a company. People might say that Fundamental analysis is not important for trading, but this will help you understand the personality of those stocks better. which helps you to make better trading decisions. Follow the below steps to learn fundamental analysis.
• Pick a large-cap company from a sector you are familiar with.
• Suppose you are from IT background, try picking up TCS or Tech Mahindra and add them into your watch list.
• On one hand, perform a fundamental analysis of a particular company like reading their balance sheets, read about their management and understand its true worth.
• On the other hand, observe how current news is fluctuating the company's market value.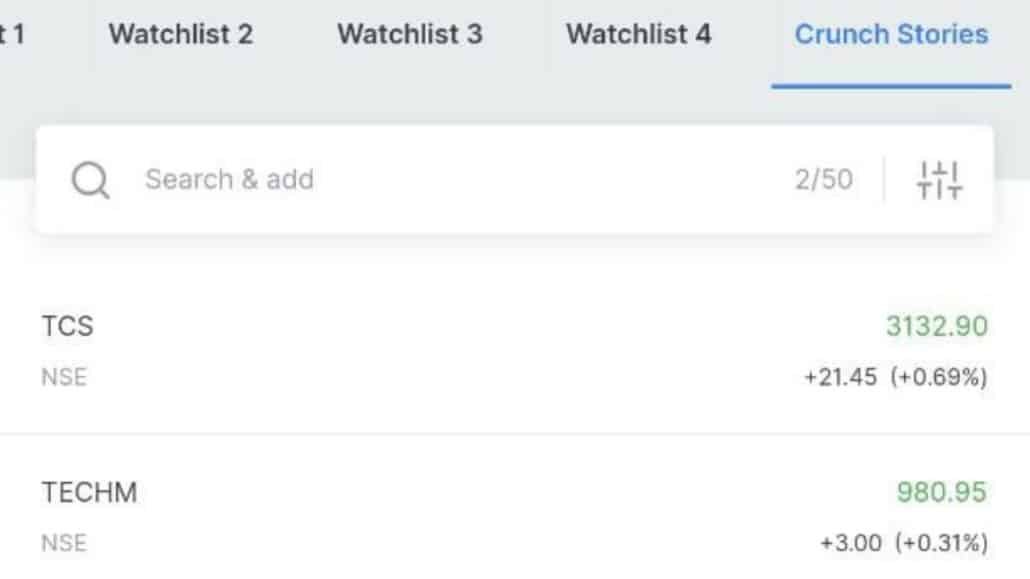 4. Learn Risk Management:
Risk management allows you to protect from when things don't go according to your plan. Here are the simple rules every trader has to adhere to.
• Don't Leverage: The more you leverage, the easier and likelier the odds of you losing the money are. So, try to stay away from leverage.
(Leverage: The use of borrowed funds to increase one's trading position beyond what would be available from their cash balance.)
• Stop Loss: If you're buying something at 1000, you might be right 5 times and wrong 5 times. When you are wrong, you need a stop loss. So if the 1000 becomes 900, you can exit it.
• Diversify: Never put all your eggs in one basket, if you have 1000 rupees to allocate, buy 100 different things. It is one of the best risk management one can do.
5. Read Books:
There are high chances that you're here after watching a movie or a web series has gotten you interest in Stock Market. But all these trading jargon has gotten confused you, then here are some books which can help you out.
Jack Schwager's 'Market Wizards'.
Edwin Lefèvre's 'Reminiscences of a Stock Operator'.
Benjamin Graham's 'The Intelligent Investor'.
Steve Nison's 'The Candlestick Course'.
These books will help you understanding some basics, fundamental analysis and technical. By reading these books, you can develop your own trading strategies.
6. Follow the News:
As a beginner, you have to follow all types of news and observe how it is affecting the stock market prices. Local, National and International News have the power to affect the stock market prices. News like Dollar vs Rupee, Vaccine Production, Company Acquisition and Merging, Union Budget, Elections and even Rain Predictions can affect the stock market.
Resources you have to follow:
1. Google News
2. Screener.in
3. Finshots
Trading is not easy as you think and unfortunately that's the reason most of the people lose money. Try to set realistic expectations with trading, if you expect that you'll make 10%, then you'll be more likely to achieve that but when you set your expectations higher to make 45-55% that leads you to take unnecessary risks, that'll make you to lose money.
To start making profits from trading follow news, read books, apply what you read, build your own strategies, try to invest little amounts first. Maybe you'll enjoy being a trader, maybe you'll discover that trading is not for you.
Also Read: