Election: As we all know Andhra Pradesh state government brought an ordinance under Article 213 of the Indian Constitution on April 10 making an amendment to AP Panchayat Raj Act reducing the tenure of SEC from 5 to 3 years and appointed a high court official of judicial officer rank as State Election Commissioner (SEC).
The Ordinance was sent to Governor Biswbhushan Harichandan and ousted the Chief election commissioner N. Ramesh kumar , thus reducing his office term from 5 years to 3 years. With in a day government appointed Madras high court's retired justice V. Kanagaraj as state election commissioner.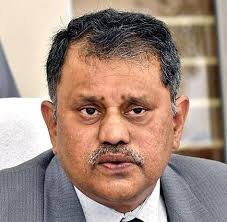 Ramesh was a former IAS officer and served for 25 years in Andhra Pradesh in different positions. He got appointed as chief election commissioner by TDP government for a term of 5 Years in 2017.
Andhra Pradesh high court on Friday stuck down the ordinance promulgated by the AP government last month to remove SEC Nimmagadda Ramesh Kumar by reducing his tenure. High court chief justice JK Maheshwari and senior judge Satyanarayana Murthy revoked the govt orders and ordered that Ramesh Kumar must be reinstated as the state's election commissioner with immediate effect.
Within an hour of the high court's judgment, Ramesh Kumar took charge as SEC and announced that he would Fulfill his duties fairly and impartially as earlier.
Also Read :