A family-owned & operated Digvijaya herbals Pvt Ltd was founded in 2019 & extensively based on values that resonate with Dr.Disha Dinakar & her parents Mr.M.N Dinakar & Mrs.Vijaya Dinakar.
Dr. Disha Dinakar who's currently pursuing a fellowship in Aesthetic Medicine from the University of Greifswald Germany is already a prominent figure in the South Indian film industry. When she decided to fuse her ambitions with her mother's passion Digvijaya was born. Cut to today, they have extremely content clients in 42 countries and there is no looking back.
Digvijaya herbals believe everyone is deserving of respect and care and that is very evident in the way they formulate their organically sourced and meticulously put together a range of products.
They specialize in skin, hair care, health & wellness products made from the purest ingredients & high-quality raw materials with some of them even being procured from their very own Digvijaya farm, their products are a rage among the young and old alike!
As a brand they proudly claim their work is deeply rooted in Dr. Disha Dinakar's certified credentials and knowledge of medicine, nutrition, herbs& human body/biology, one wonders how this doctor incorporates entrepreneurship so seamlessly given that she has a full-time practice." It is taxing but passion is something that drives me forward", she says. Thousands of reviews of happy clients across social media handles say it all!
And of course, her parents who have been nothing but constant pillars of support. They are massively involved in the venture which allows her to juggle between her roles.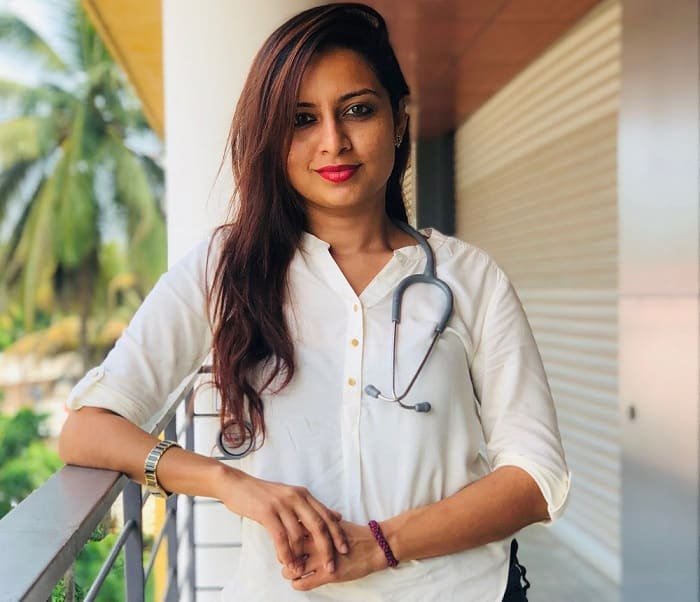 Affordability of premium quality skin & self-care seems to be their mantra. Having over 100 products some of their best-sellers are the Duh®️Trim metabolic enhancer for healthy weight management, Duh®️overnight repair gel, Duh®️grow hair oil Duh ®️No hair -painless hair removal powder, especially since the quarantine/lockdown period.
Another specialty about the brand is, it's a strict women-driven force!
The sales, marketing & technical team comprises only women & with the help of them the company has opened their shopping outlet in Bengaluru branches in Singapore & Srilanka. The brand is soon to commence its operation in the middle east too!
We wish this young achiever and her growing business all the very best!
Check out their wide range of products and shop online on