Who does not want cool looking spy glasses? If you are like me, you have grown up watching plenty of spy movies and always desired to wear these same glasses the spies used to wear. They used to do all kinds of stuff with a whole new screen inside the glasses, with no one even realising, all at the same time looking dashing. Well, say no more. Facebook has launched its first pair of smart glasses this Thursday. They partnered up with none other than the best brand of sunglasses, The Ray Ban. Yes, you heard it right. The long-awaited Facebook Ray-Ban stories smart glasses is out, that's what we call beauty with brains.
Specification and usages of Ray-Ban glasses:
The glasses look just like regular sunglasses with 2 cameras at both sides. Each has a 5-megapixel resolution. They have a physical button on them on the temple of the glasses. With one touch, you can start recording videos and with a long press, you can take a picture. The videos will be as long as 30 seconds, because these are taken for Facebook stories. These are also equipped with voice control. With a simple "Hey Facebook", you can give any command like take a video, or take a picture and so on.
Now all this was old news, right. You must think, we already have a few smart glasses in the market which take pictures. What's new about this one, right? So, drum rolls, please. This beauty also comes with a set of open-ear speakers, right in the sunglass's temple, so that you can listen to music and take calls.
The storage is a solid 4 gigabytes in the glasses, but you can also sync it with a new app called 'Facebook View'. The app saves all the videos and pictures you take on the go. You can import or edit the pictures from there any time.
The glasses come with a sleek looking case, and that's not it. It's a portable charger for the sunglass. These glasses can go up to 6 hours with minimum usage and with a decent amount of use, they can go a maximum of 3 hours. But you can charge them whenever you want, just pop them into the case and voilà. You also get USB cables to charge the sunglasses.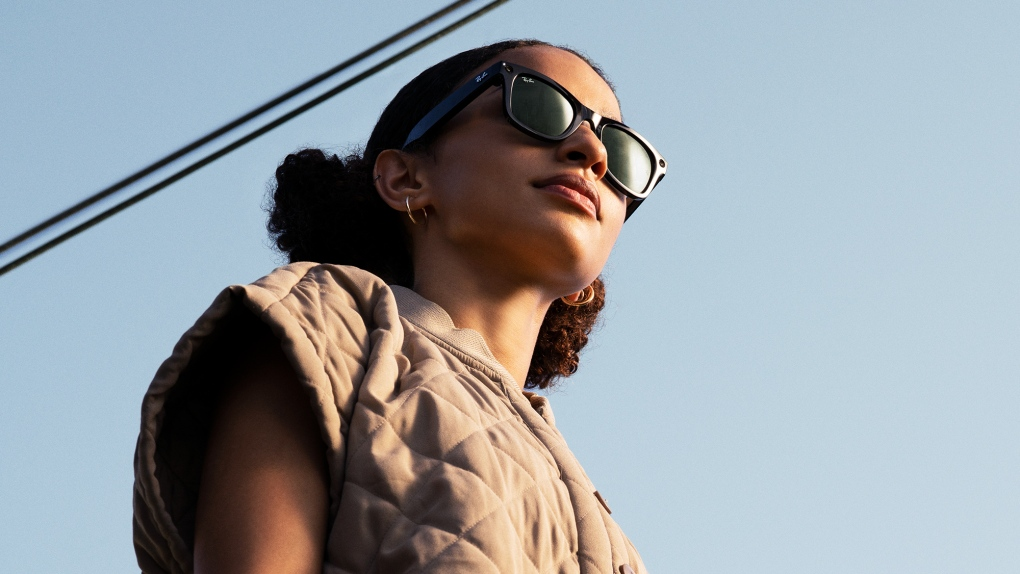 How Facebook Ray-Ban glasses will benefit users?
We all know this is not a new concept. The world has been trying to make these smart glasses for quite some time now. We had Google Glasses, a few years back in 2014 and in 2016, we had the snapchat glasses called the Spectacles. But they all looked super weird when you tried to wear them in public. They always made us look like a fish out of water. And the cameras look even more weird. That's not what we want from spy glasses, right. We want it to look as normal as possible, as unnoticed as possible. Well, with the Ray Ban glasses, your wishes are fulfilled. It comes with a stylish body and classic labels of Ray Bans. For anyone who does not know about these glasses, they are practically unnoticeable.
Another cool feature has to be the Touchpad on the temple. You can easily control the volume and with just one tap, answer or reject calls or skip any songs you don't like. The app is pretty impressive too. It comes with a few effects which you can add to your videos and pictures. It also has an AI effect that blends your videos together to make a montage. The sunglasses also have a separate button for turning the smart features on and off, and then you can use them like regular glasses.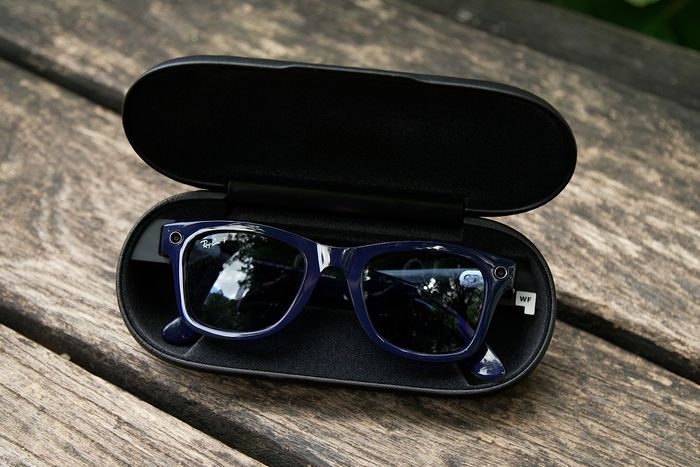 What are the drawbacks of using Facebook Ray-Ban stories smart glasses?
First, these are not AR (Augmented Reality) glasses. They don't have any in-lens display, which is a kind of bummer. Also, it's not waterproof, and Facebook even recommended using it with care. Only 3 hours of usage is a very less time if you are using it outdoors every day, like normal sunglasses.
The camera with only 5 megapixel is really not so good compared to taking pictures with a phone. The speakers are pretty loud for outdoor usage, people standing near you will easily hear you. And also, it gets really noisy while taking a call, because the microphone keeps catching sounds from around you easily.
Pricing and Availability
The Ray Ban Stories are priced at $299. You can get them at Ray Bans' website, as well as in stores. This comes in 3 classic Ray Ban styles with different colour combinations. You can also get them equipped with prescription lenses. Although they do come at a higher price.
Where we stand on this product?
The Ray Ban stories are very handy for times you physically can't use your phone. You don't need to take your phone out just to capture a moment, just click and do the rest of the work afterwards. This gives you a better option to stay in the moment and enjoy it rather than being busy capturing it on your phone. You see and you record, as simple as that.
Although a very nice product, the Stories have raised few complaints in the reviews. Many people are worried about the privacy of the people who are on the other side of the lens. There's a small led light on the side, which is supposed to be an indicator while recording. And when we say small, it's actually small, like something that's not even visible in daylight.
After these concerns are raised, Facebook says the gesture of putting your hand in your sunglasses to turn it on is a caution gesture for others to know they are being recorded. But that's unnecessary. We can just use voice control. Also, Facebook mentioned the 30 secs video limit is also a privacy measure.
We all love the new product but they should have made the indicator bigger or in any standing out light like red or green for other's privacy and from getting the glasses used for some unwanted purpose. Let us know what you think about the net Ray Ban Stories. For more striking tech articles, follow Crunch Stories.