GHMC unknowingly providing a swimming pool to every house and every lane every year. This is the most dynamic facility an authority can give to their people. This is actually shocking but GHMC is indeed giving a swimming pool to every one of us.
GHMC Pools
The main feature of this facility is that your vehicles can also dive into these pools. Sometimes the heavy vehicles can also dive into these pools. One more shocking part about this feature is that we are using this facility for ages but we just don't know that these are swimming pools. It holds a special place in the history of any country and no other country can do this.
This facility tells us India has finally developed. Now, aren't you curious to see the swimming pool that you were using since childhood without even noticing? Well let me show that to you in the below picture: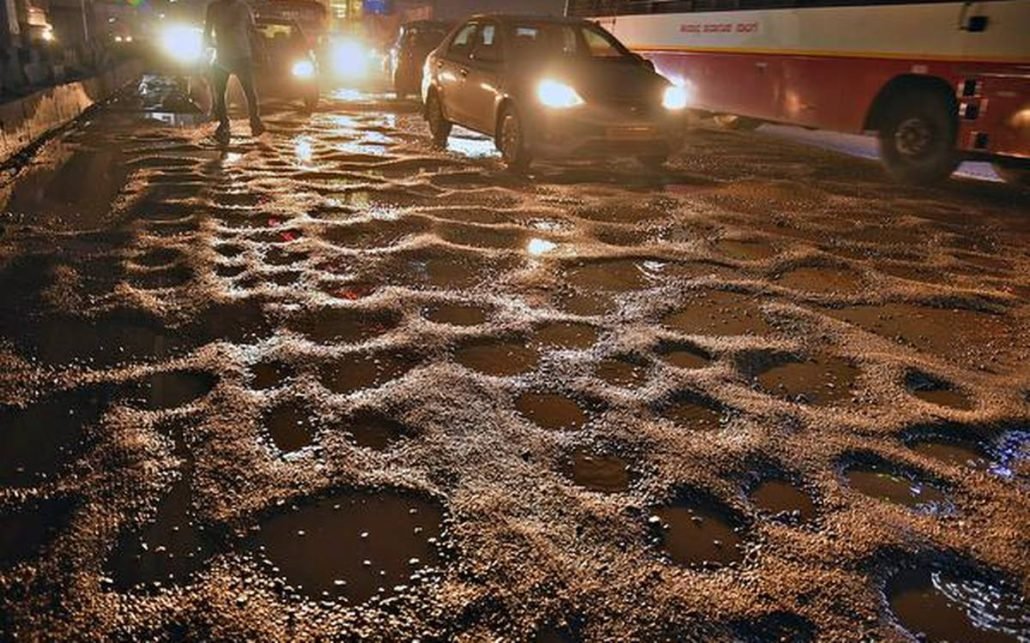 PotHoles In the Coming Days
Now every one of you has seen this and you'll, of course, see this every day. Get ready to face more depth in these pools in the city as the rains will fill these pools soon. Maybe this is the reason people call it an international city because this facility is not seen in any other countries and cannot be given in the future also. No other country will get a chance to see these sceneries and no one can imagine the facility that is Indians getting on their roads every year.
Trust me we are so lucky to have this facility. These pools are so strong that though they lay new roads every year, the swimming pools pump out to give us a great experience that can't be experienced by any other country.
After reading this, you'll probably know how lucky we are as the other countries will have plane roads and well maintained. Our authorities are trying too hard to give us these facilities we just don't appreciate. Grow up people, appreciate them.