Kawasaki launched the Ninja 1000SX priced at Rs. 10.79 lakh. This is the fourth generation of Ninja 1000 which costs Rs. 50,000 more than the Kawasaki Ninja 1000 2019, which was available for Rs. 10.29 lakh. In the premium addition, the Ninja 1000SX gets relatively few updates.
The Ninja 1000SX 2021 updates are slight, yet considerable. Visually the first change you are likely to notice is the altered exhaust system. The earlier generation model sported twin-exit on both sides, which is now replaced by a single-exit unit on the right-hand side.
Kawasaki 1000SX Ergonomic Tweaks
Kawasaki has tweaked the ergonomics on the new Ninja 1000SX with the revisions to the both rider and pillion rider seats. The passenger seat is thicker and flicks up at the rear to stop passengers from sliding back. Now coming to the bodywork, the side panels and belly pan are restructured, but most notable change comes in the form of a new windscreen.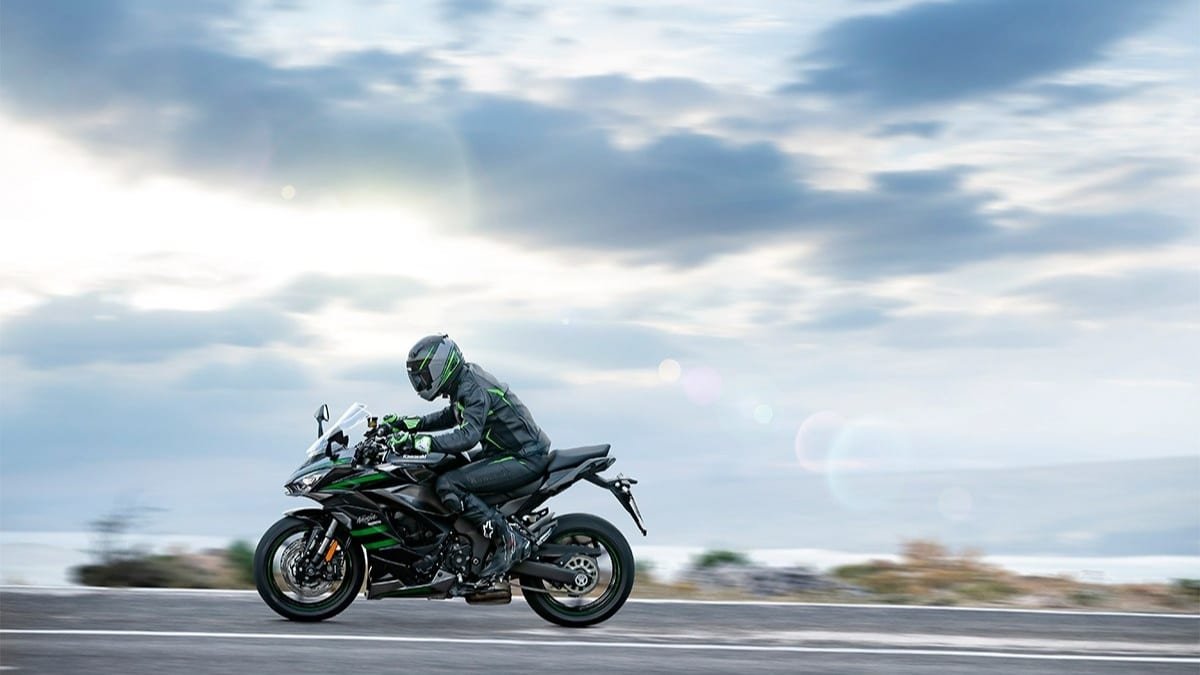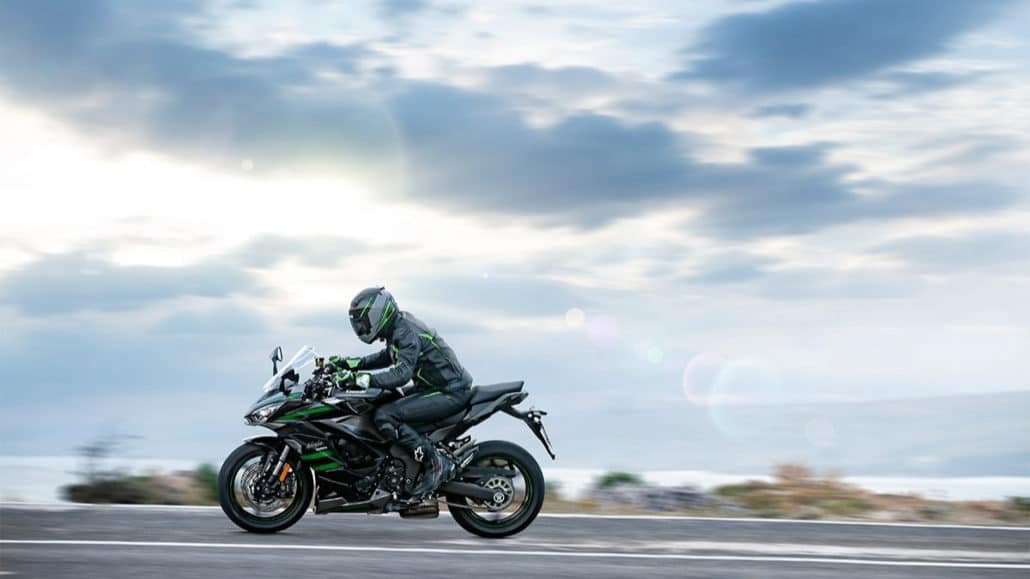 Kawasaki 1000SX Engine Upgrades
The engine has undergone many updates to just making it BS6 compliant. Displacement remains same, the 1043cc liquid-cooled, 4-stroke In-line Four engine now features electronic throttle valves. This enables the ECU (Engine Control Unit) to accurately control the air-fuel ratio through the injectors. In addition, there are new cam profiles to reduce tappet noise, and the intakes are revised to suit the new exhaust, with the smaller funnels for cylinders 1 and cylinder 4.
Another significant feature is a new secondary balancer on the engine crankshaft to reduce the vibrations. Even though after all these changes, the engines peak power and torque figures remain mostly the same.
Electronics
A new collection of riding aids includes four switchable riding modes such as Rain, Sport, Road, and a programmable rider mode. Each alters the power output (2 levels), and traction control (3 level). Finally, for the Ninja 1000SX 2021 gets cruise control and a quickshifter. Also features, a new 4.3-inch TFT instrument cluster that offers smartphone connectivity. 
Kawasaki started accepting bookings for the new Ninja 1000SX at dealerships across India on its website.