Our India fights this COVID-19, adding to this we have seen many hardships this 2020, another concern weighs heavy on our country wealth.
India – a land of villages, known for its farming, our Annadata fights water scarcity, unusual rainfalls, and today security of crop is at risk.
Armies of locusts swarming through deserts of Arabia enter the state of Rajasthan, and invade states of, Gujarat, Maharashtra, Madhya Pradesh, Punjab, and also Uttar Pradesh, face unusual attack by desert locusts. These locusts are voracious eaters, these swarms are feeding and multiplying in our agriculture fields, causing wide-scale crop destruction.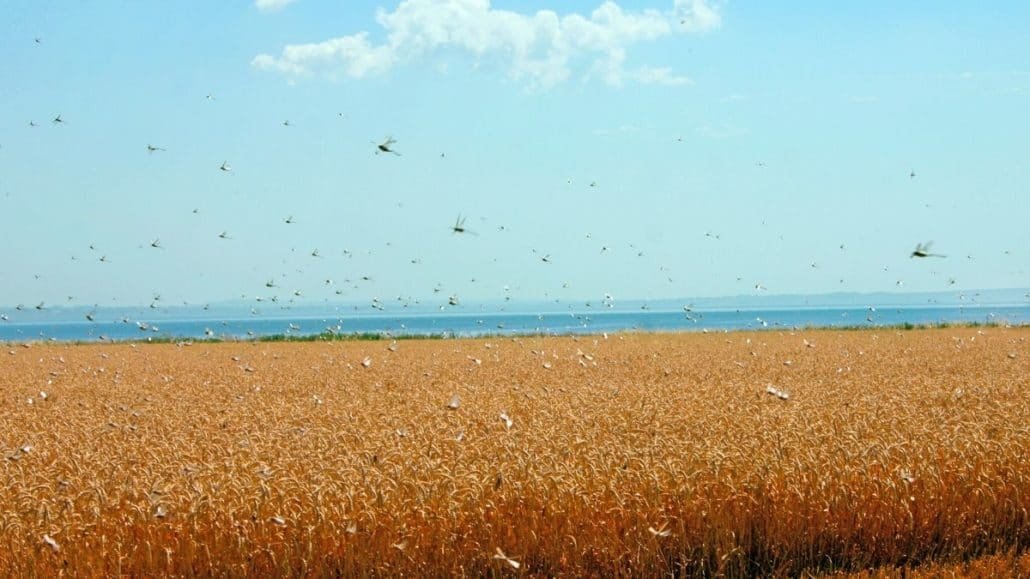 These locust belong to the family of grasshoppers with variation in their structure, and these migrate only during day raiding distance of 150 km each day, eating up every bit of vegetation on their way threatening the food security of India.
These locusts are natives of Saudi Arabia, following monsoon winds these reach India every year in the month of July – September
but these locusts breed faster exposed with rains, with the effect of the super cyclone, the locust with the life span of 90 days underwent breeding resulting this uncertain massive havoc seen never before in 3 decades.
The state governments trying to control the swarms with pesticides, and red alert maintained with all the adhering states, ready with tractors mounted with sprayers kept on standby and fire brigade department asked to remain alert.
It is a tough time, may all these darknesses fade away and all our country shine soon.