We are back with a new horror movie folks, and this one will make your jaw drop. An all-time favourite and the horror genre maestro James Wan directs Malignant, and we had high hopes for it right from the day the first trailer was released. Wan, who has previously given us excellent classic horror movies, is back on the game and this is what we think of his movie.
Malignant is about a woman named Madison, who suddenly sees visions of other people getting murdered by a dark shadow. She was previously with a child, in a marriage with an abusive husband. Soon the husband is killed by that same shadow, but Madison loses her baby in the fight. After some time, we find out, those are just not visions but actually true. The suspense revolves around who is murdering all these people and how is it related to Madison and why is she the only one having these visions.
As far as the plot goes, the story is modern, innovative. Like you feel during the start, that it is a hard-core horror movie, but then gradually it builds up your expectations for more than just horror. As you proceed further, I like how it turns into a somewhat mysterious, science- fiction appeal. Watching the movie, you get how much the writers tried to make it work well, but somehow failed. Although it had good suspense material in it, many of us will evidently figure out the truth before the investigating team in the movie.
We feel the biggest credit for this movie's success should go to Annabelle Wallis, who played the protagonist in the movie. Her acting was just out of this world. Her expressions were on point. The action sequence was well done, nowhere looking like being overdone. It was just perfect. And this was not her first experience in horror movies. We are all fans of Annabelle (2014) and she was smashing it there too. In short, the audience had big expectations from her and she exceeded them with flying colours. Other actors were not that great, but acceptable.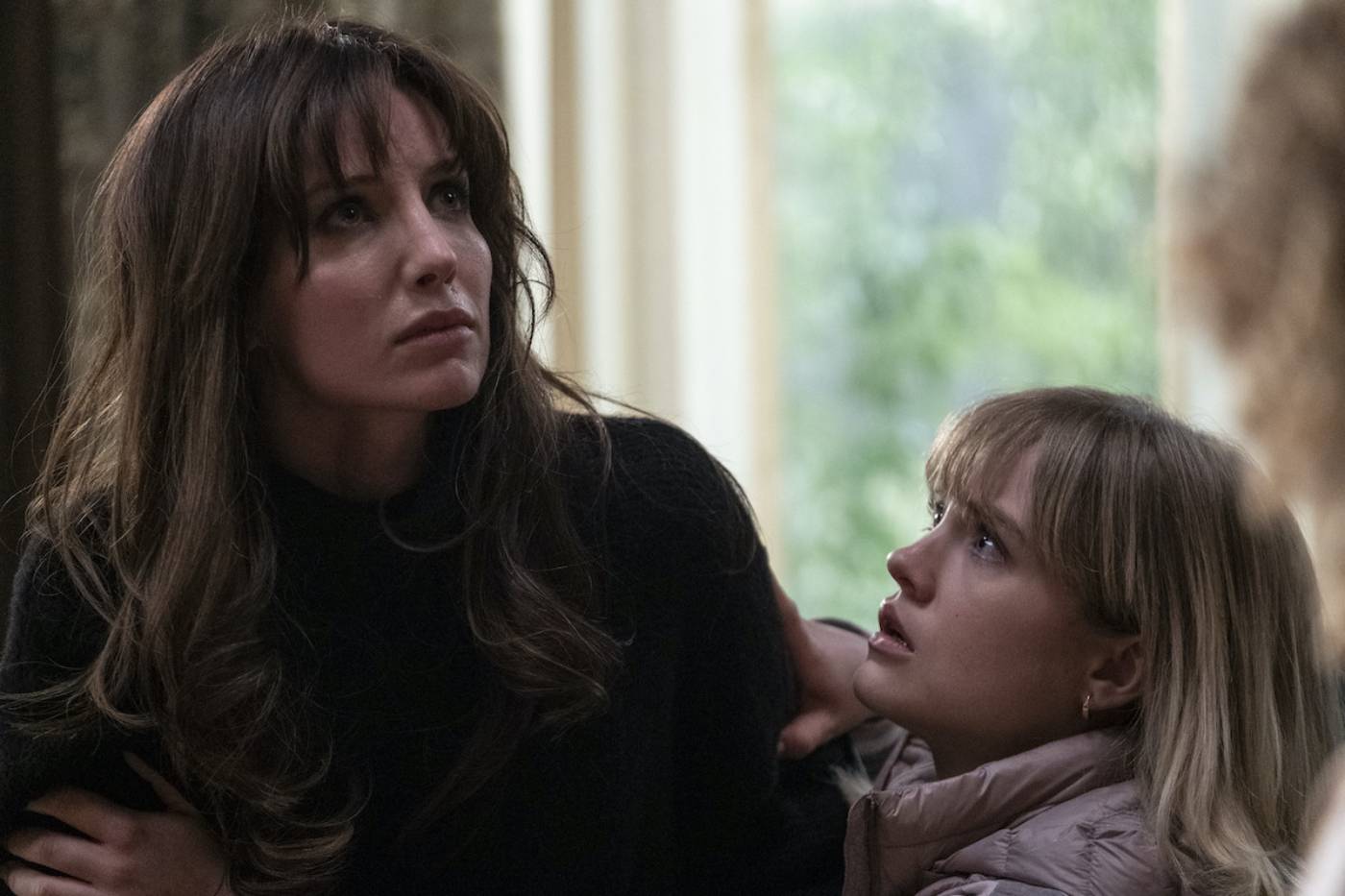 The best thing that we liked about this movie has to be the message it gave us. How it showed the people we are actually related by blood are not always our family, but with the people we care about and make a good supporting relationship. The bonding between the sisters was very touching and shown beautifully.
The cinematography was on point. The camera did not shy away from showing us what's going on in the way it followed around Madison. The portrayal of her visions was also equally fascinating. Although it seemed more like how you show in a series rather than a movie.
Malignant had great potential, but it reminded me of the phrase too many cooks in the kitchen spoil the broth. The movie had so much going on. It tried to do horror, then it had supernatural, then somewhat action and lastly suspense thriller. But none of them were executed wisely or properly.
We loved how it ended on a happy note, and you will probably enjoy it once or twice while you watch it for the first time or the second, but not more than that. It's not the worst, but you will definitely find much better choices from the past in this genre. Watch the movie and let us know what you think about it. Was it boring, or heart racing? For more horror movies, check out our Fear Street Trilogy article.