The city of Bangalore has been a popular hub for start-ups. The latest initiative of an upcoming start-up has eased the life of Bangalore folks.
With the heavy traffic and pollution, the state government has launched Metro Rail services a hassle free ride and helps the commuters reach faster at their destinations at a low price.
The real struggle for commuters is how to travel or reach the nearest metro station. The last-minute cancellation of cab drivers and double charge on the short distance rides and even parking the vehicle wasn't efficient.
Beginnings
A resident of south Bangalore Girish Nagpal had faced these issues while using Namma Metro service from JP Nagar to reach his office in the CBD area.
His friend Kaaman Agarwal, a resident of California's East Bay, had a similar problem while travelling to San Francisco City by BART (Bay Area Rapid Transit). They also spoke with over 300 metro passengers in India and discovered that this was a recurring concern. Their personal experiences embarked on an effective solution, Metro Ride.
Metro Ride's approach is to address the worldwide challenge of urban commuting using technology and sustainability. It addresses first- and last-mile connection to high-frequency destinations such as corporate parks, metro stations, and educational centres. To deliver 100% green travel solutions to its customers, the firm works through its AI-powered cloud-based application. With its electric vehicles, Metro Ride hopes to improve the EV adoption scenario.
Users can book the ride with the mobile app or AI enabled SMS chatbot. The app detects the location of the user and guides them to the nearest metro ride stop. User has to only select the destination and confirm the booking. Each ride costs the passenger a minimum of RS 10/- and beyond charge RS 5/- per kilometre.
The most exciting part is these electric autos are driven by women, facilitating women's empowerment along with sustainable transportation! An entire system based on affordability and minimal wait time are two of the most critical needs of a daily commuter.
Metro Ride is currently operational in three cities, Bengaluru, Noida and Delhi. The metro ride e-autos started their operations at Yelachenahalli Metro Station. 15-30 autos are deployed per station based on the demand and the routes.
 Recently Metro Ride has connected Indiranagar Metro Station to Embassy Golf Links (EGL) via the 100 ft. Road. The award-winning electric shared mobility platform has made an everyday commute for customers more quick, affordable and carbon-free.
Metro ride ensures to work with the government, Namma Metro and traffic authorities that help to decongest the city by enabling people to shift to greener commute solutions and shared mobility. Metro Ride is powered by AI engine, VIKI. This entirely cloud-based smartphone application assists commuters in locating a speedy and hassle-free EV trip. It is the first firm that is addressing consumer safety through the use of AI-based fraud detection technologies. With three primary objectives: scalability, automation, and connected experience.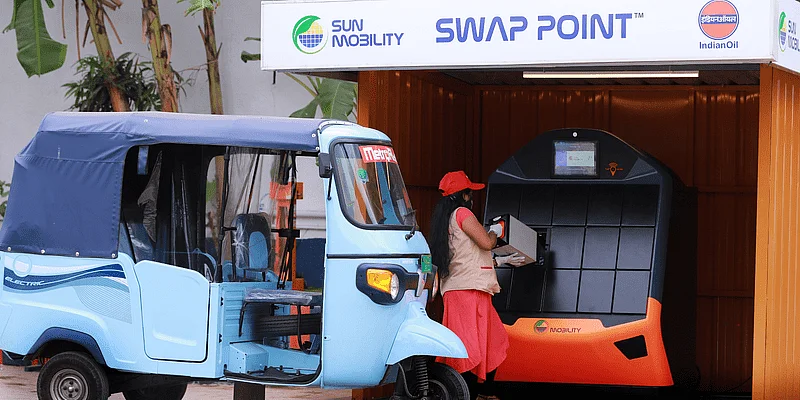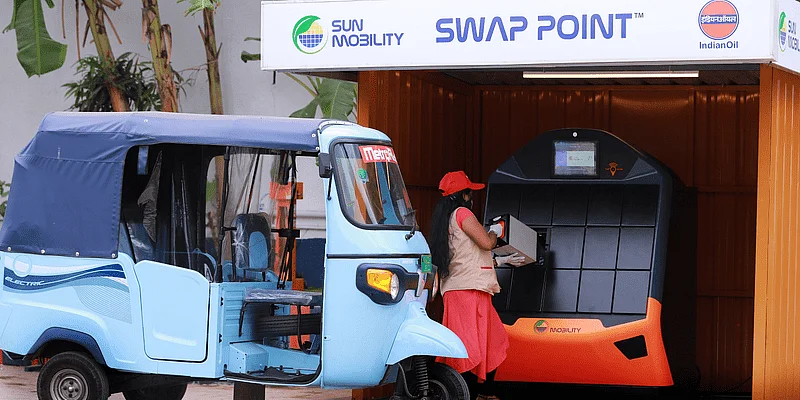 Even during the COVID era, the company achieved several outstanding feats. With regular sanitisation of vehicles, installation of physical separators between passengers and also between driver and passengers. COVID safety kits and masks were mandatory for the drivers. Metro Ride has already served 60,000 customers in six months, with an average wait time of 2.01 minutes each ride. The start-up is expanding at a rate of 20% each week.
Looking Ahead
Recently Metro Ride, India's first AI-powered electric transportation platform, has announced initial investment from angel investors from Silicon Valley, New Jersey, and India. The money will be utilised to extend the footprint of its all-green and all-electric fleet in Bengaluru and Delhi NCR. A portion of this cash will improve its AI engine, VIKI.
Today, Metro Ride is encouraging people to abandon their fossil-fuel-powered vehicles and embrace the EV revolution with joy. Metro Ride aims to form a large community with more women with four-wheeler permits to drive since there aren't enough of them.
The primary goal is to be the most chosen daily commuting companion. They already have a presence in three Indian cities, and we intend to expand our footprint in India as well as they open their first station in the United States within the next year. And aim to serve 7.2 million consumers by next year.
In the next few years, the firm hopes to establish itself as a worldwide leader in the urban transportation industry by focusing on India and the United States as its major markets.