Why do we love? and does that make us more human?
Modern Love is an anthology series adapted from publications in a New York Times column of the same name. Currently running with two installations on Amazon Prime Video, it was created by John Carney and has a wide array of well-known actors and directors taking part in in its production.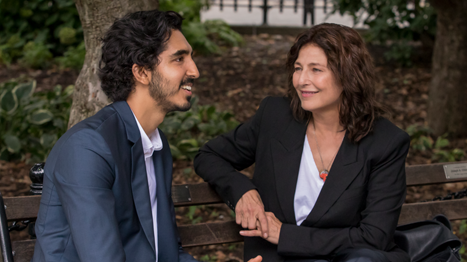 Season 1 touches on themes of friendship, mental health, first love, struggles of marriage, one-night stands, family, sexuality and young love. What makes it so watchable is the fresh and real portrayal of the myriad shapes connection can take, at any time, and under any circumstances. The plots vary from episode to episode and mainly revolves around New York City. The beauty of the show is its versatility, the fact that all of the audience can relate to at least one or a couple of episodes, or few elements of each episode or fragments of it altogether. This is what makes the show unique, in the fact that it mimics the emotion in us even without any form of connection. Maybe this is primarily what makes us humans, the fact that we can sync in emotions with each other, not necessarily something that we may personally feel. The show feels very constructed, with its acting on point, stories well structured and music transporting.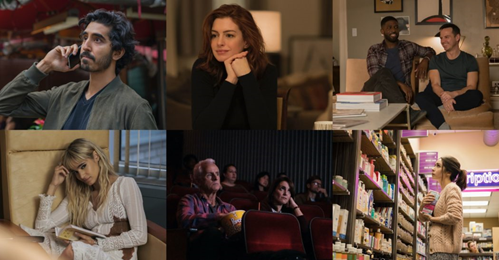 Using New York as a setting gives a fast-paced backdrop that the series needs, keeps the frame always in action and acts somewhat as a character by itself. The script is very well adapted from the column and the essence of human emotion is not lost. Season 1 was a roller coaster of a journey and all the stories were culminated very beautifully towards the end and felt complete as a singular package.
Season 2 on the other hand follows suit with more adaptations from the column, but based not just in New York but parts of the United Kingdom and Ireland. Comprised of 8 episodes, season 2 did not completely disappoint and had some very refreshing look into lives a variety of people and their relationships, but misses the mark on the experience that the first season gave.
Agreed is the fact that the season contained extremely intuitive takes on relationships and life in general, brushing on themes of second chances, gay love, old-school love, right love at the wrong time and young love. The connections and relatability were heavily reduced, maybe because the plot was hanging by a thread in most stories but the emotion was in the right place, the background track made sure of that. One neat thing I noticed in this season was the use of narrative voice having the upper hand, it was omnipresent and gave a sense of uniformity to the show.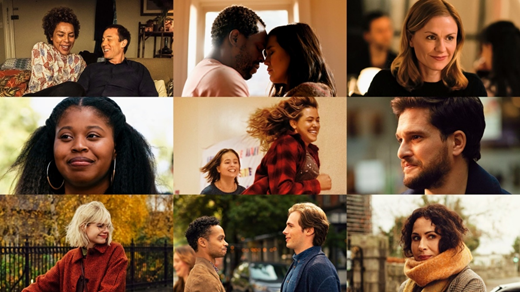 Why watch Modern Love?
Modern Love is an extremely pleasing show to watch, and I promise you a joyride of emotions when you watch it and even shed a tear. It would certainly leave a mark on how you view emotional connections and relationships, maybe even push you to reflect on your own life. It is a show for the emotional, for the ones who like the realistic cinema and for those who are keen on watching some great acting. If you want to binge it, be ready with ice-cream and tissues because it is definitely worth all of it. You can always skip few ones, because that's the beauty of the show, you can always pick your favourites! If you like more action in your choice of cinema, check out the review on Suicide Squad (2021) or for the horror fans, we have the Fear Street Trilogy (2021).