Who does not crave for peace in today's chaotic world? Everyone wants happiness, peace and inner pious. But how do you get that? Does the money you have give you peace? Or the cars? Or the jewellery? If they would have accounted for peace, then we would not be in the situation we are in right now. 
Why meditate? 
Let me put it this way, We go to the temples, and stand in those huge lines but by the time we are in front of god we close our eyes right? And they depict also every god in the world with a closed eye, right? Makes it clear and easy, it is an age old tradition. Meditation has been in nature before our existence. Meditation when done regularly would make you feel calm and self conscious. It would give you a clarity of thought while you decide, because when a calm mind is at work it puts things in the right way and they would yield better results.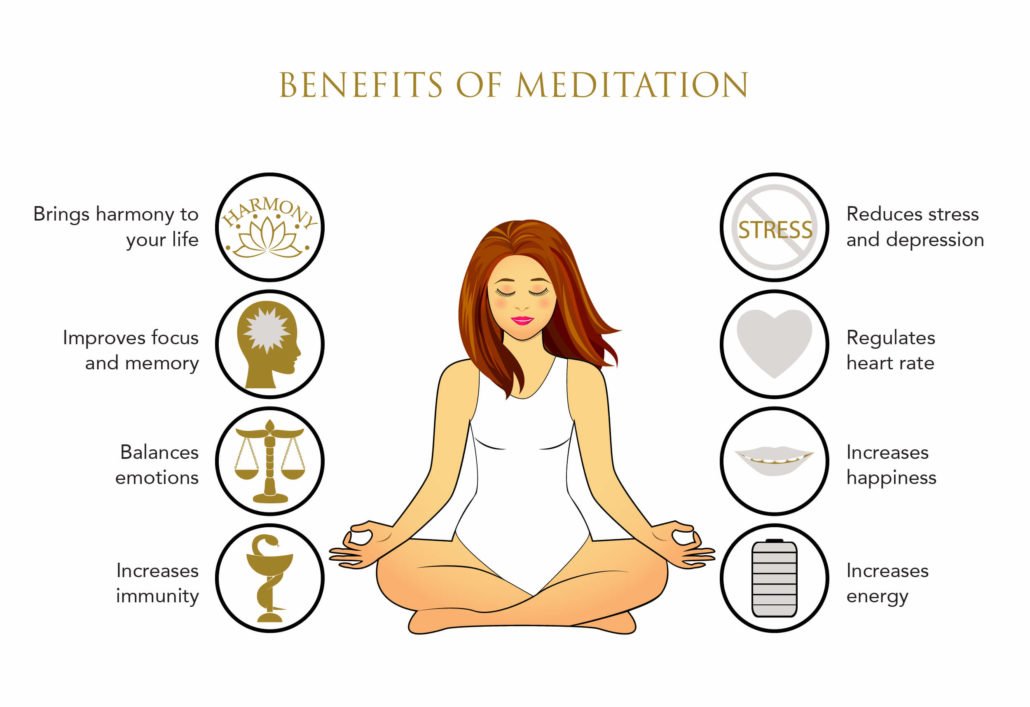 With the help of meditation you can process yourself, you can gain strength over your weakness, you can look into situations in a better way. If you observe the richest of the rich people, they suggest mindfulness, meditation as one of the key reason they are in that position.
Meditation is even recommended by doctors now a days considering the chaos around. Meditation does not have any side effects, all it does is help you improve yourself and have a balanced life and a better approach to life.
How to do meditation? 
They are many organisations which offer meditation. Meditation is about thinking about one thing for a while and not letting other thoughts intervene yourself. There are many organisations, you can try out the most suitable one for you and begin your practice. "MEDITATION IS THE NEED OF THE HOUR, CONSIDERING THE CHAOS." Sparing time for your own self is no harm. So try working on yourself for 10-15 mins a day by closing your eyes and observe the change from within. It is a thing to be FELT, rather than be TOLD.