One of the leading brands in today's technology, Sony has officially unveiled its Airpeak S1, a professionals' drone. The drone provides amazing features with very high flight performances, heavy lift capacity and obstacle detection system.
Sony's Airpeak S1 is expected to be the smallest drone which can handle a load of a full size mirror-less camera with large lense. Airpeak S1 can carry upto 5 pounds of camera equipment, has a top speed of 55.9 miles per hour and can accelerate from 0 to 50 miles per hour speed in just 3.5 seconds.
This result has been accomplished by Sony due to its tightly integrated system. The Airpeak S1 has utilized a proprietary motor, propeller, control system, and sensing technology. The Airpeak S1 will also be supported by an application (which will support only apple devices till the further clarification regarding android application is being made) and a standalone controller.
Airpeak S1's newly designed propulsion system emphasizes on its responsiveness for the most intuitive flying for professional creators. Airpeak S1 has been designed to ensure the professional creators that there will be stability in its flight regardless of the strong winds.
what is the stability factor?
As shown in videos in the past, Sony try to make us believe that the Airpeak S1 is the most stable drone in its category. It has a maximum pitch angle of 55-degrees which allows it to achieve great banking angles with high levels of manoeuvrability. It can fight with the winds of the speed upto 44.7 miles per hour.
All that speed, power, and stability come at a cost. However, the S1 is only rated for a maximum flight time of 22 minutes without a payload and just 12 minutes when equipped with an Alpha 7S III and a 24mm f/1.4 lens.
How sensors work in real time?
For smash detection, the Airpeak S1 is fortified with Sony image sensors at five key locations left, right, front, back, and bottom of Airpeak S1. Sony says, Our "Vision Sensing Processor" processes camera data at high speed and with low power consumption and when combined with its proprietary algorithms can accurately estimate the aircraft's spatial position and orientation in real-time.
This enables stable flight even in environments where Global Navigation Satellite System (GNSS) reception may be hindered, such as indoors or under bridges." "It uses the five directional cameras to define the 3D space in which the drone flies for optimal control and stability."
The Airpeak S1 is also has a unique, in-house, high-performance flight control system. Sony says that it integrates all sensor information such as that gathered from the Inertial Measurement Unit (IMU), infrared ranging and direction, barometric pressure to adjust its flight and momentum.
How drone is controlled?
With Airpeak S1, Sony will also launch the Airpeak Flight app, an application which supports only iOS. The app will connect to the drone and allow the control of its camera and also let an operator observe the details like distance of the flight, status of the battery, etc. Also, it can help to change various settings.
Along with the app, the S1 is controlled by a controller. The drone supports dual operation mode so that one user can focus on camera control while other can operate flight. For keeping better track of the surroundings, the pilot can tilt the camera attached on the nose of the drone.
Sony is also launching the Airpeak S1 Base Web application, which allows for integrated management of flight planning, fleet management, and a logbook viewer. Sony has also stated the idea of Airpeak Plus, which is a cloud-based package which will allow the use of AirPeak Base and consist of a protection policy that covers accidental damage to the drone.
Which cameras are supported?
According to Sony the Airpeak S1 will be compatible with several Sony Alpha cameras including the Alpha 1, Alpha 9 Mark II, Alpha 7S Mark III, Alpha 7R Mark IV, and the FX3. It will also work with lenses from the 14mm through the 85mm focal range. When it comes to S1 both USB and HDMI are plugged in.
Will this work on third party cameras?
Sony did not test and not reviled any information regarding the usage of third party cameras. whereas one of the spokesperson mentioned that the ability for the app and controller to send data to aircraft and then through the gimbal to the camera is theoretically a limiting factor as the drone and gimbal is likely to handle a third party camera physically.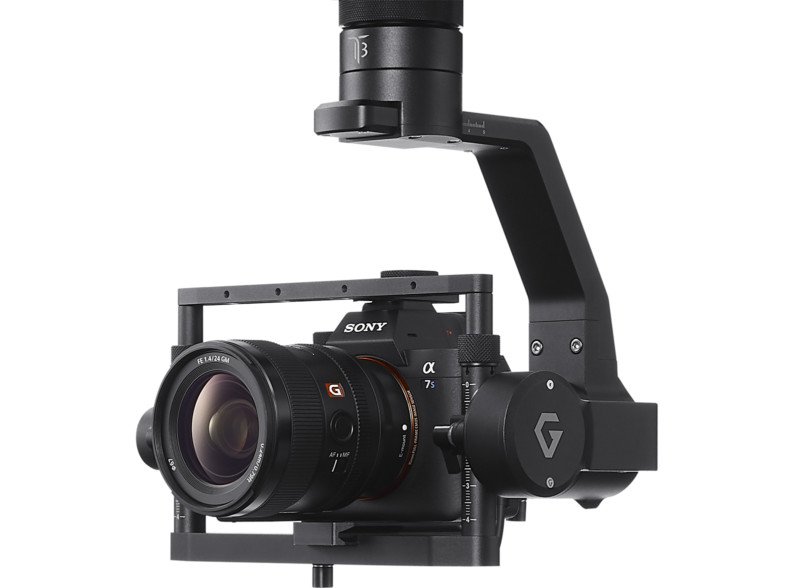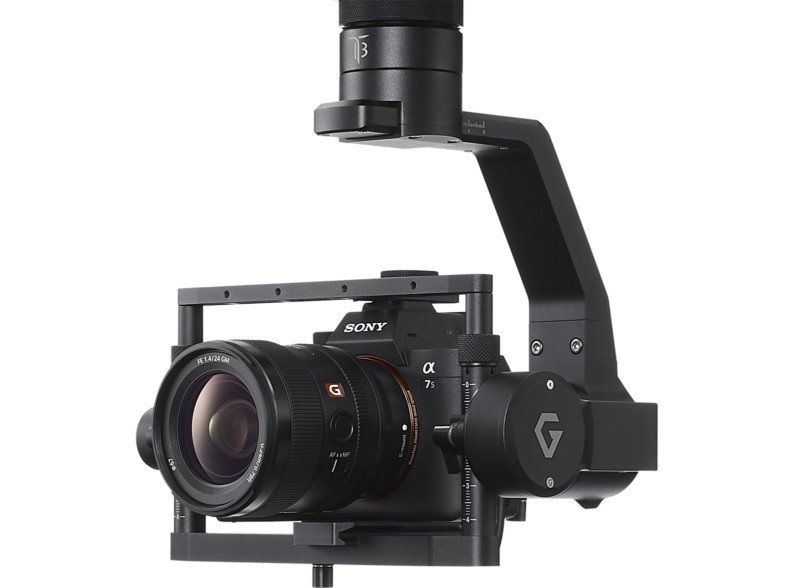 And, also stated that gimbal is not manufacturing by Sony and it is custom made from Gremsy Gimbal T3. Which, included in the purchase price and the price is listed as $1750. Customers can customize their S1 design and price will be different, which is not included during the time of publication.
What about the signal range?
Sony has not tested S1's signal range, The company also could not answer if the drone could return to its liftoff location automatically in the case of a lost connection.. One of the representative noted that the drone does a feature of "return to home" option and this feature might not be automatic and it could be added via firmware update.
Finally, Sony Airpeak S1 will be manufactured in Japan. The company says this may ease some concerns that are associated with products which are manufacturing in China.
Pricing and Availability:
Sony has revealed the retail price for $9000. It will be available for all pre-order and can ship to the customer until the fall of 2021 means somewhere between September and December. It will ship with the main aircraft, four propellers, a remote, two batteries, and a charger. Additional propellers will be available in packs, along with two spare batteries and chargers. As already mentioned, the gimbal will sold separately. No pricing for any accessories or replacement parts was provided at the time of announcement.
So, what are you all waiting for? The flight is about to take off, and we need to wait for more updates until 2021 completes.