Mobitizer is a device used to sanitize mobiles. Now a days to keep a check to the wide spread of COVID-19, all of us started following various methods like social distancing, sanitizing ourselves to stay safe and stay healthy. But we will be in contact with many things; among them our smart phones play a crucial role.
We unknowing pass the bacteria from our hands to the phones or gadgets we use in our daily lives. We wash our hands but it is not possible to wash our mobiles. It lets the bacteria on our phones make us sick and also works as a virus transmitter.
To keep the device clean and safe a product named Mobitizer is introduced, which is a phone sanitizer.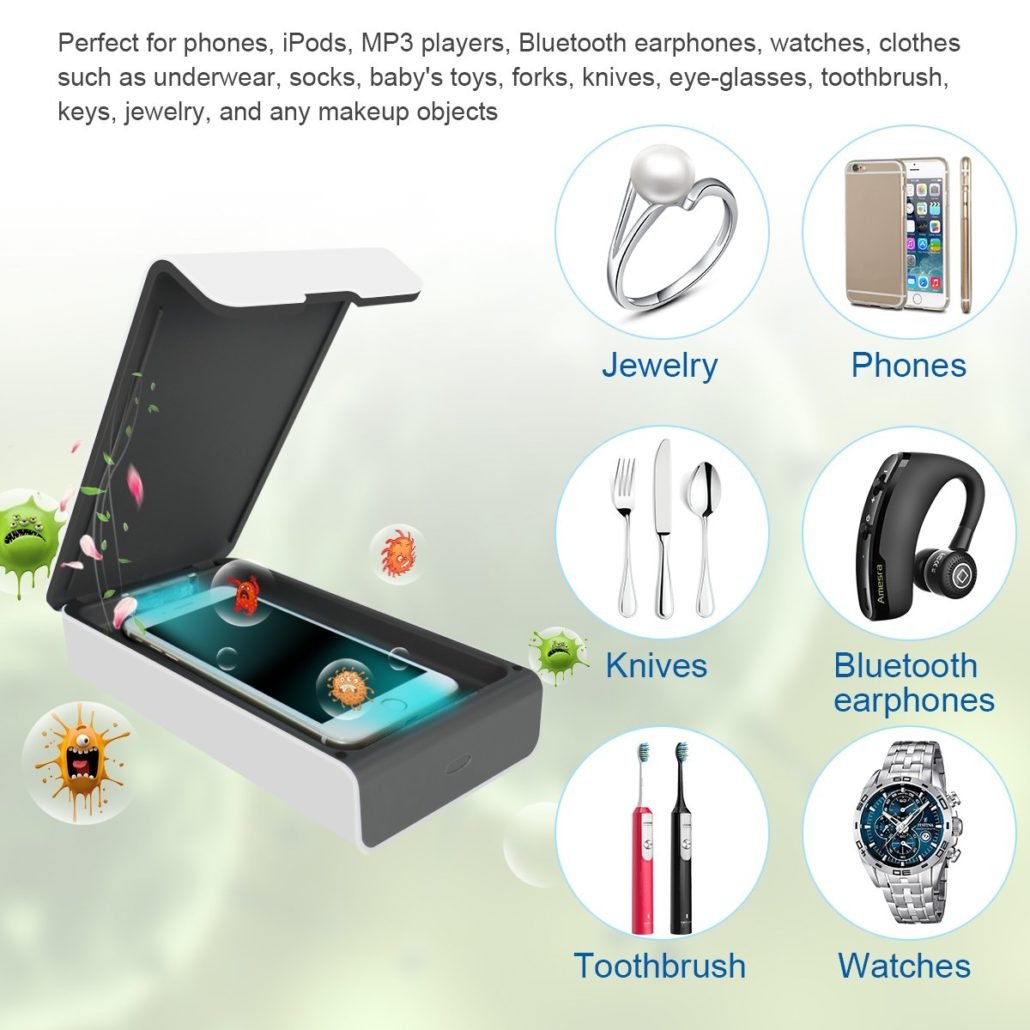 Working:
Simply place your cell phone in the PhoneSoap and shut the lid. Within the period of 10-minutes, a strong UV-C light is passed that kills 99.99% of household germs. When the external blue indicator turns off, your mobile phone is completely clean and safe to use.
We can also charge our mobiles during the process of sanitization through a USB port. All the sounds like calls, alarms are audible.
Mobitizer works with all smart phone models, including:
iPhone X
iPhone 8/8 Plus
iPhone 7/6 Plus
iPhone 7/6
Android
Windows Phone
Samsung
Blackberry
HTC
Nokia
We can also sanitize other electronic devices like cameras, iPods, remote controls, and more.